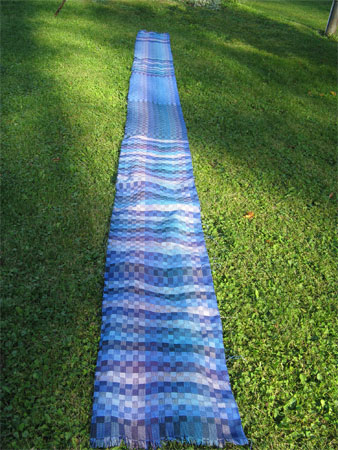 This afternoon I got the warp of 8 turned taquete towels woven off. Here they all are laid out on my lawn.
I've since done the machine hemming. I've yet to do the hand hemming, washing, drying, and pressing. I can't wait to show them to you individually.
Tomorrow I start winding the warp for baby wraps.