After Fire in the Hills I decided I'd go back and weave some single color scarves, adding more handwoven lace to my stock. I like the lightness of lace, its symmetry, and the fact that it seems so complex when it's complete. I like huck and I like Swedish lace, using them each to achieve a slightly different look.
I also like weaving lace. I've woven enough of it that at this point it goes pretty quickly for me. I use tie ups that make my little counterbalance loom happy – it would much prefer that I step on a treadle with 3 harnesses tied to it than with 1 harness.
This time I chose to weave different sizes of Swedish lace blocks, using tencel as my fiber. I'd just received some royal purple yarn I'd ordered, so on the loom it went, for a warp of 4 scarves. I know people will like the color – they always do.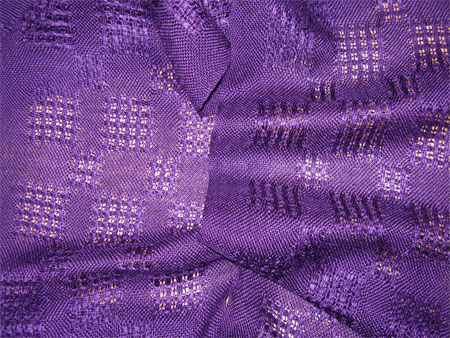 I had such a good time weaving this rich, dark purple scarves I decided to do another run of four, this time in natural.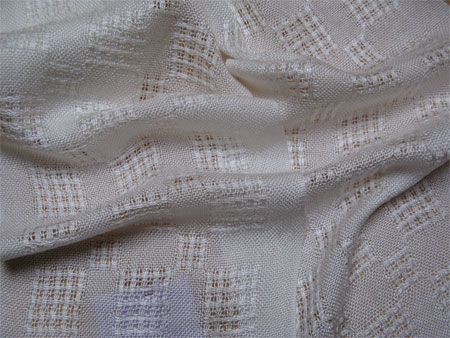 Same pattern, same fiber, but I'm betting these two colors will appeal to different people. Time will tell…my first (very small) show of the season is this weekend – just in time for Mother's Day. In case I don't get back here before then, have a great one with and for all the important women in your life.