I picked up a little convertible table/floor loom today. Like my other 3 looms (4H counterbalance, 8H Macomber, and rigid heddle), I picked it up for a song, and it hasn't been used in decades. It needs work, quite a bit of it, to bring it back to life. My goal is to make it be a terrific loom to bring to shows to demonstrate. Or to workshops.
First I have to learn a bit more about it. So I'm posting a mess of photos here and a few on Weavolution in hopes that someone can give me some info & pointers. Someone will recognize this loom, I'm sure of it.
This is all that's left of the original label on the castle. If you look closely you can make out where the word LOOM was, but I'll be darned if I know who the maker was.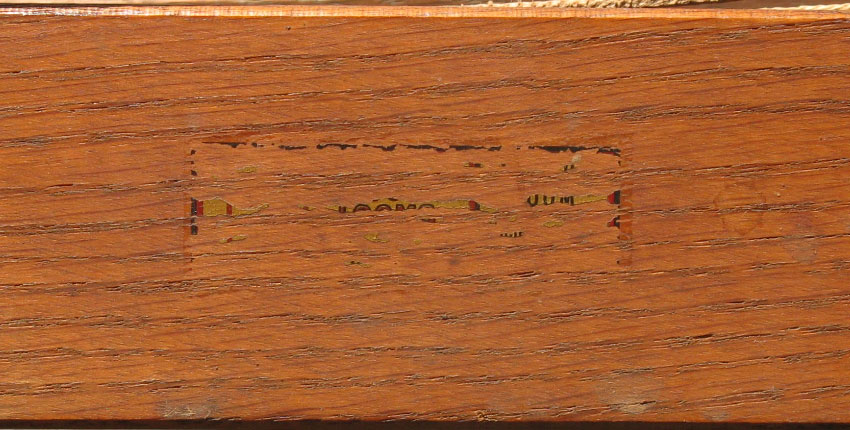 It has some interesting features. For instance, you can see that there are 3 pegs for beater position. Allows for the best positioning of beater to fell line.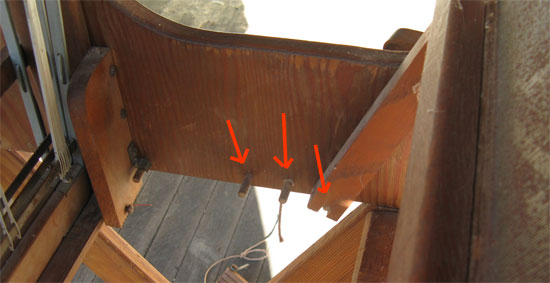 If used as a table loom, the levers are on the side, and have a sweet little indent on the tip of each lever.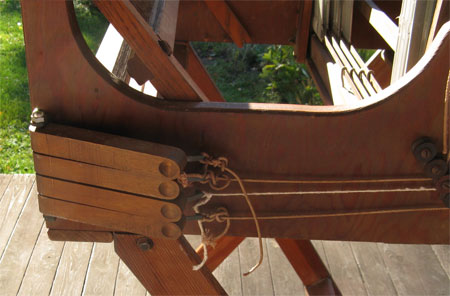 And here's a shot of one lever open.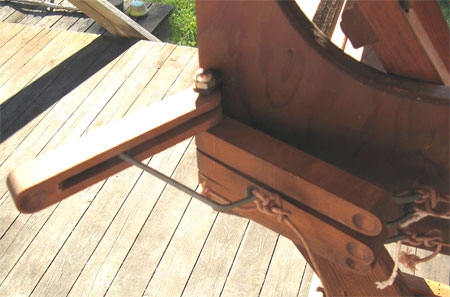 Here's a really bad shot of the lamms, not attached, obviously, for when it's used as a floor loom. When the lamms are hooked up, they are IMMEDIATELY beneath the castle. That seemed odd to me, but it's appears that it's correct based on some hooks on the lamms and bolts on the castle frame. Didn't get a shot of either, but I can if that'd help anyone with identification.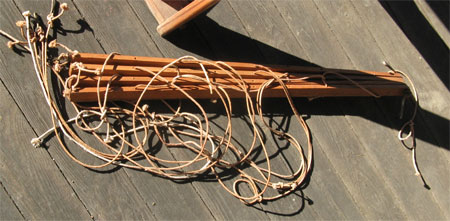 The lamms hook onto these loops with clips on the lamm cords.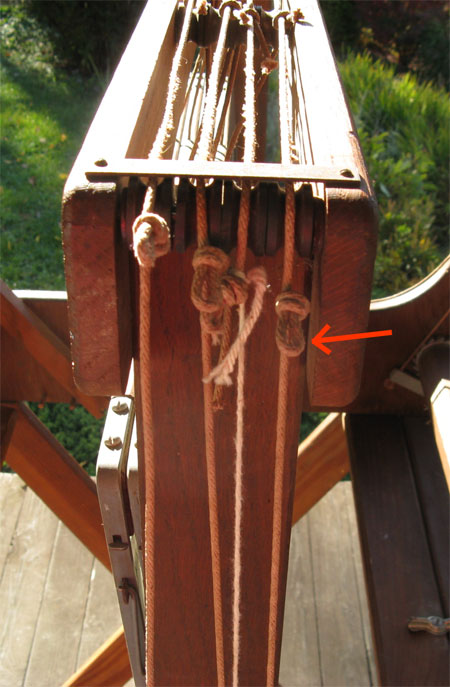 The 6 treadles are each drilled with four rows of three holes each. Lots of tie up possibilities.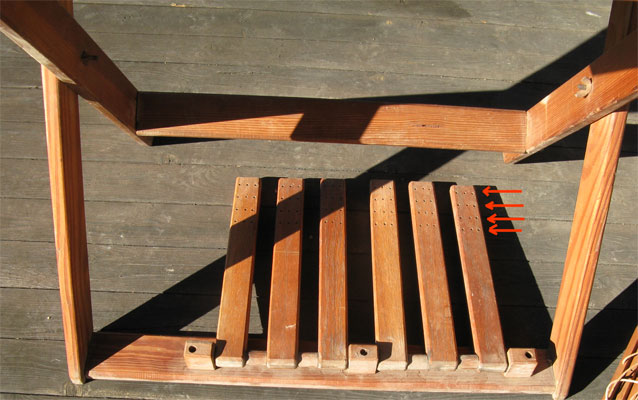 Here's a shot of the top of the loom. Interestingly, they have a loop & knot after the cord passes over the second set of wooden rollers (probably not the correct terminology).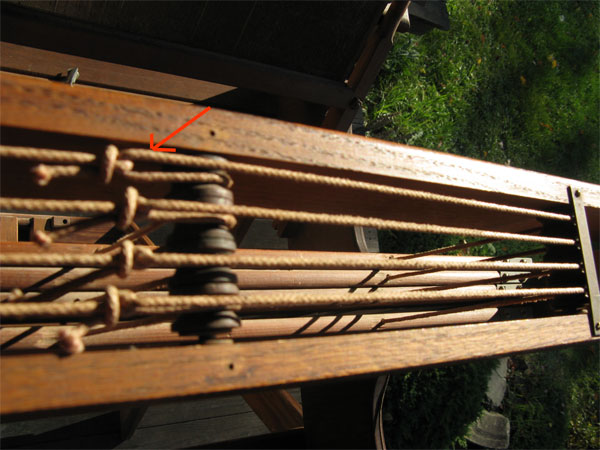 It seems to me that the castle is meant to fold. Otherwise there wouldn't be these slits and wing nuts. The castle also sits on pegs.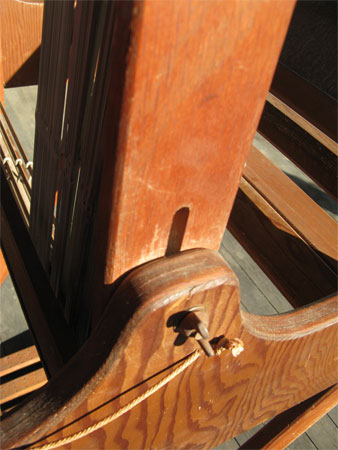 But I haven't been able to make it fold. I took the bolts & nuts all the way out and I could sure lift the castle up and move it, but couldn't see a way that it could move in a way that would allow the bolt to be in place.
So do you know this little sweetie? If so, I'd love to hear from you. Even if you don't, you might have some experience that'd give you insights into such things as cleaning. Start with Murphys Oil Soap, let it dry well & go to Danish Oil? Cord replacement – Texsolv? Other?
Thanks for your help!