Here's my next batch of three scarves. All were woven with a variegated weft handpainted by Tammy at Yarntopia Treasures in a colorway she calls North Shore – greens and purples. I've used this blend before in rayon chenille and in bamboo, and always liked it. This time I ordered it in her bamboo cotton blend.
The first scarf I wove had a solid purple weft.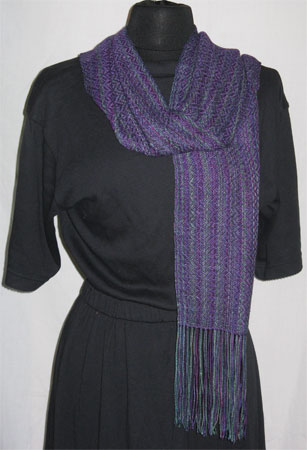 I liked it, but didn't want to do the next one the same, so I used an emerald green rayon. I wasn't at all worried about mixing the fibers, since rayon and bamboo are made in the same manner.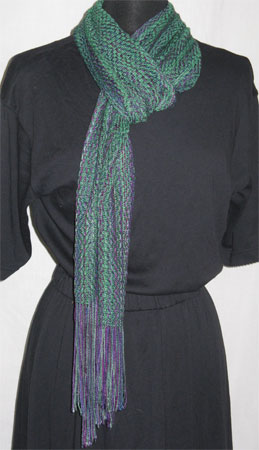 Although I don't often use this color green, I liked the way it worked with this scarf. I used a simple diamond twill for the purple weft and a more complex treadling for the green weft.
For the third scarf I used the same variegated weft as warp. It's my least favorite of the three. It's also the only one woven in tabby, since I think it often looks the best with variegated yarn used as both warp & weft.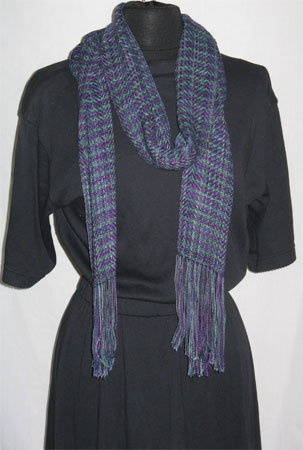 You might notice that these pictures were taken before Dolly straightened her dress. Hopefully she'll make herself more presentable soon.