I'm continuing to work on the V7N photographic scavenger hunt.
We had a lot of rain the last few days, so I spent some time down by the creek taking lots of pics to get one that really turned me on.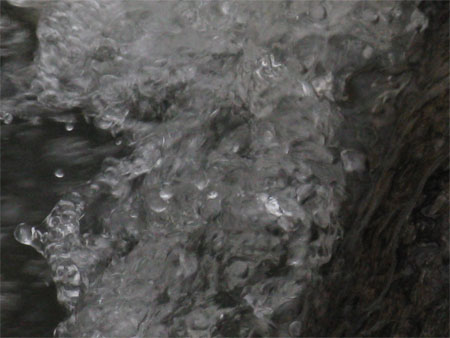 I used a slow shutter speed to catch water as it rolled around and tumbled over a log that had fallen into the creek. I like the mix of clarity of some water droplets and the turbulence of other parts.