If yesterday was a Currier and Ives painting, today is an Ansel Adams photograph.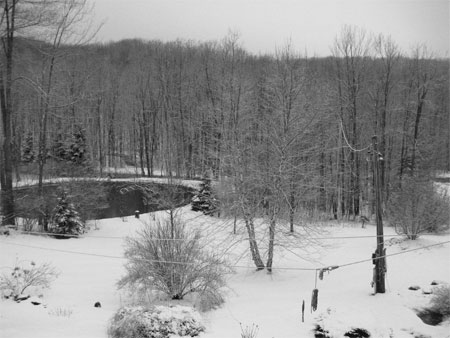 As usual this time of year, yesterday morning's thick, heavy, wet snow completely melted off the trees by mid-day.
Starting in the wee hours this morning a very light snow/rain mix fell, providing a new coating, one that was painted with a light hand, not a heavy brush. I couldn't help but again seeing the beauty in it.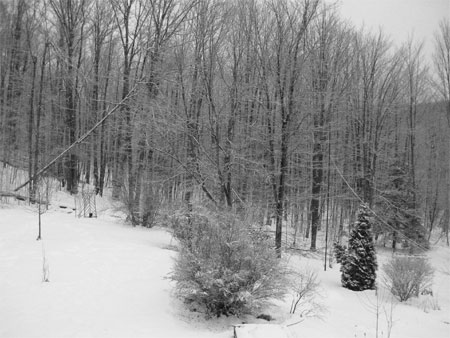 I don't usually call artists to mind when I look out my window; these two mornings were simply spectacularly beautiful.