I've been working up all that great hand painted yarn, and I really love the tencel ocean waves.
I must say I did get one surprise from these handwoven scarves. I almost always prefer the twill patterns I create,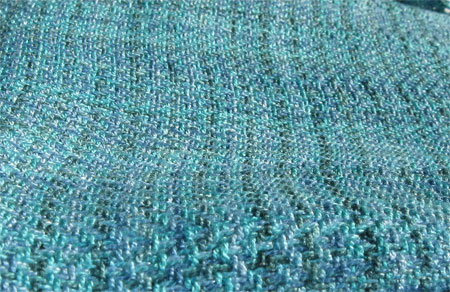 but this time I prefer the tabby.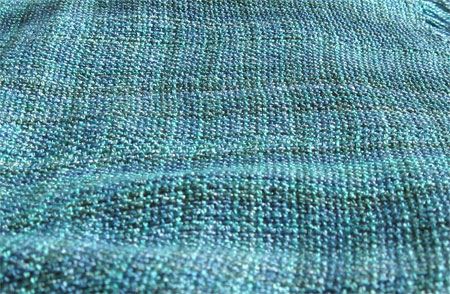 For some reason I think the colors do something nicer in the tabby weave scarf. Plus, I spent way too much time planning the threading for the twill scarf to simulate actual ocean waves, only to have all that work virtually disappear in the finished product; I think that may affect my perceptions. I just got the rayon page of my website revised, so these scarves are now up there. Stop by for another view of them.
Your turn: what have you spent unproductive time on lately?