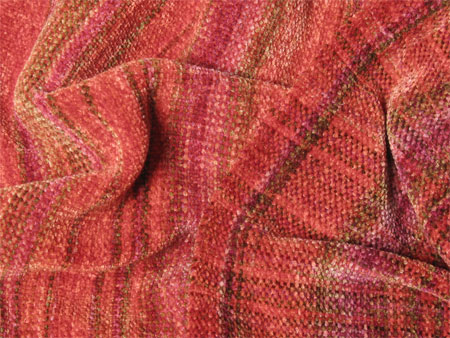 I recently finished making these lovely handwoven rayon chenille scarves. Made from hand painted yarn by the ever-talented Tammy of Yarntopia Treasures, she calls this colorway Copper. As the dyes turned out on the pure white rayon chenille she started with, these scarves are actually very saturated orange color, with greens and browns thrown in to soften the mix.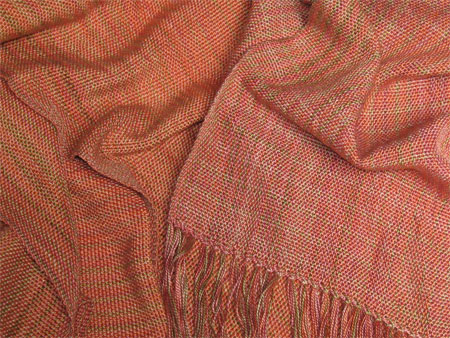 I'd earlier handwoven scarves of this same colorway, but on Egyptian cotton that was a softer, natural color before the dyeing started, and everything was much more muted, as you can see.
The intensity of the colors obviously aren't the only differences. Rayon chenille has quite a sheen, and is plushy and warm. The fine-gauge Egyptian cotton is lightweight in and of itself, and I wove it gently, giving it a very airy feel. Rayon chenille is soft and drapes beautifully the first time you put it on; Egyptian cotton gets softer over time.
I have the handwoven rayon chenille copper scarves in stock right now, although I haven't had time to put them up on my website yet. Contact me if you want to buy one for yourself or a holiday gift. Or place an order for custom weaving and I'll happily make more of the Egyptian cotton in this or another color of your choice.
In addition to showing off some weaving, these scarves also fit the bill for Carmi's orange challenge.