I know I'm completely bee-obsessed now. I can't help it.
It's a chilly, damp morning – temp's only in the mid-50s. So I figured I'd see what the bees were doing to stay warm enough. Here they are.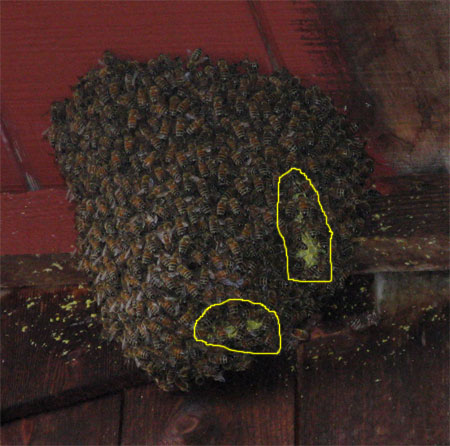 As you can see, the honeycomb's getting bigger. Unfortunately, there's not a chance it can get big enough to keep these bees alive over the coming winter.