We'll start with a bit of the natural world. Yesterday morning I was heading back from my walk and came upon a man who was staring up into the trees. It was clear he was watching something, so I stopped and quietly asked what was interesting. There was an adult pileated woodpecker (mama? papa?) and 2 juveniles up in the tree.
The adult was very busily working on the trunk, making a big hole and digging out bugs or larvae, and the juveniles were sort of hopping around and trying to imitate the behavior. Emphasis on trying. The adult was seen to feed one of the tasty morsels (s)he uncovered to a juvenile.
Can you see the juvenile poking around the side of the tree near mama/papa?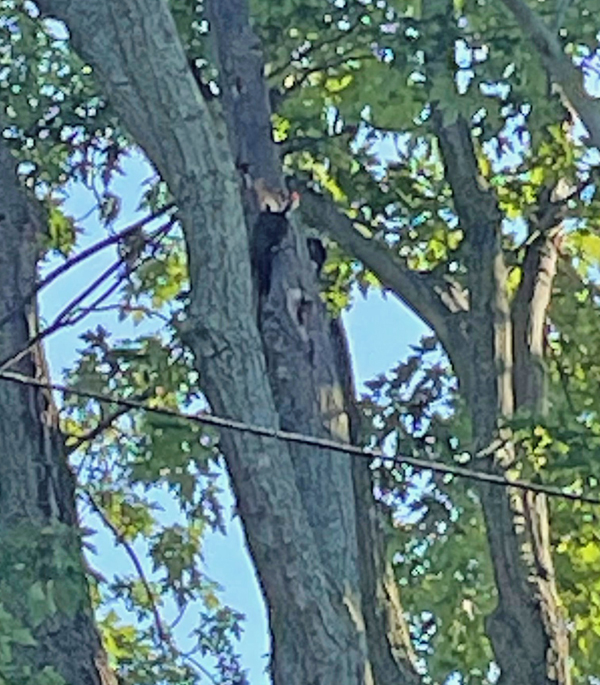 On to some sewing. I realize I never showed you the bead bags I made in June, so below you have 2 sets: first June's 10 bags and then July's. I don't love the skull fabric, but I'm hoping they'll appeal to some of the children in the hospital.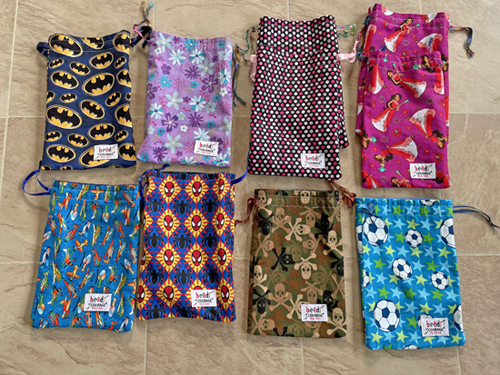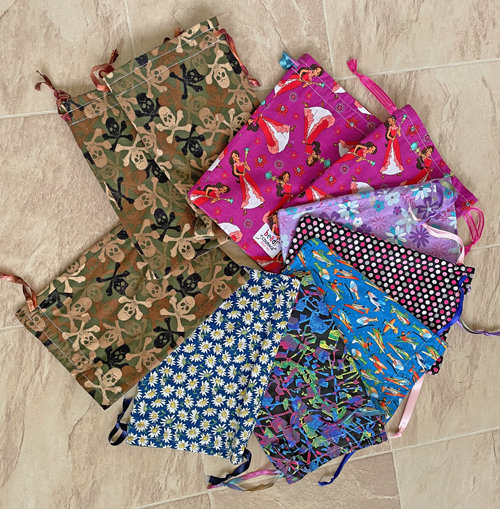 As for weaving, since I didn't finish them until several days ago, I've decided that I'll not call these June hugs. That boat has sailed and I have to admit that I simply missed that target. These are July's hugs.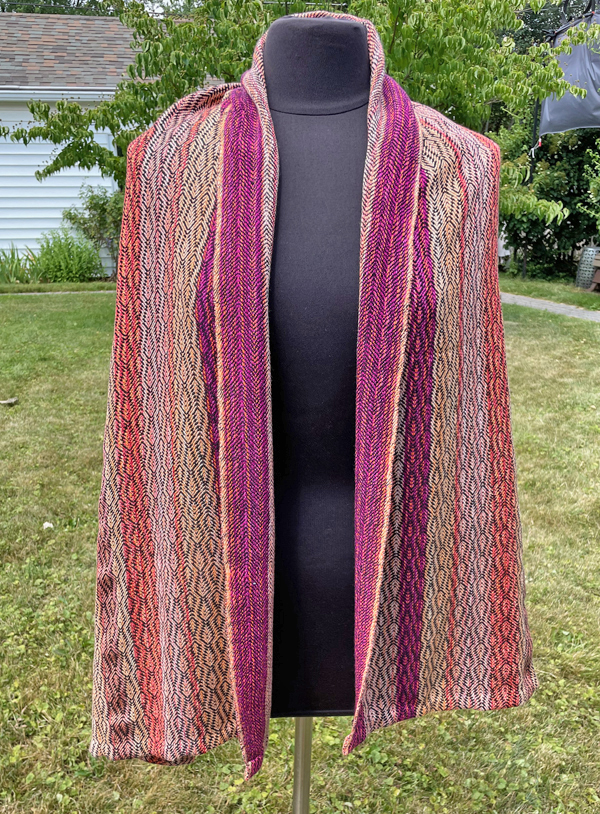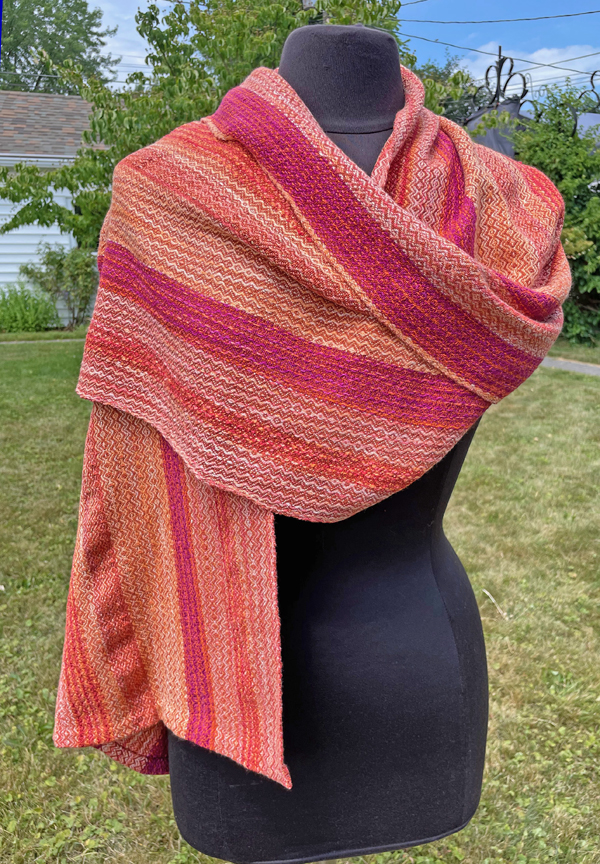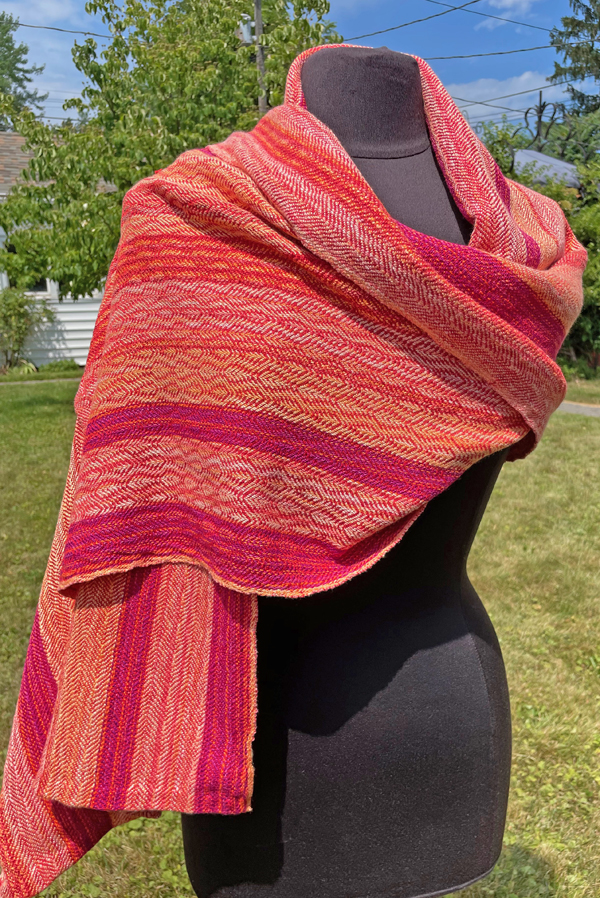 Personally, I prefer the bright ones – the second two – but I'm trusting the first will suit someone. These hugs are a combination of bamboo, cotton, and tencel or rayon.
Because I've somewhat struggled in distributing these hugs to people with dementia or their loved ones, I added another potential avenue for these. I am a member of my local BuyNothing group, a Facebook based group. As the name implies, the concept is to give away what you don't need or want and get what you do. I've both given and gotten several things. I'm hoping posting in that group will reach people I haven't yet had contact with.
So as always, do contact me if you know of someone who could use a hug – a woven one.
Now for the closing. I take an urban/soul line dance class weekly. This is an important part of my week, and never fails to raise my spirits. The group is SO positive, so encouraging, so welcoming, so great. This week, one of the core team wore a T that struck me as perfect, so I asked for her permission to photograph it and her. I love the sentiment and this woman.