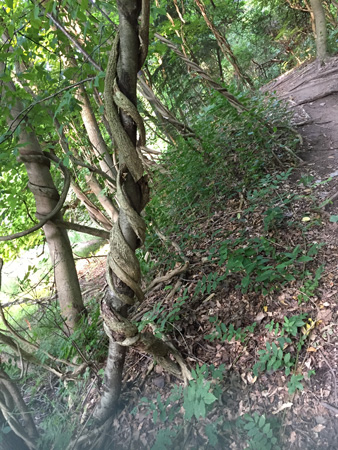 After the last post my back healed. But then my stomach left me. Except for a few trips to the bathroom, I slept from 10PM on Friday night till 7AM on Sunday morning. My daughter graciously brought Jack to her house since I couldn't walk him, or even hang out in my yard with him. Horizontal was the only option. Don't know if it was a stomach flu or food poisoning, and frankly, don't care. It was nasty and caused me to miss weekend activities that I'd been looking forward to for weeks.
No worries, readers, I'm back to 100% now. But I obviously didn't get anything done for a few days.
I've found a park within walking distance of my house. Deer in the lawns nearby are a common sight. Can you see the new antlers on the buck (at right)? They're still in velvet.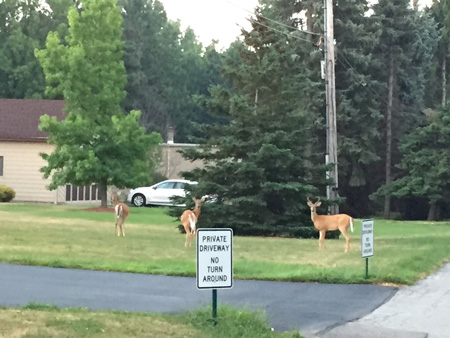 With a round trip of about 4-1/2 miles from leaving to returning to home, I can get about 1 of those miles in a beautiful woods.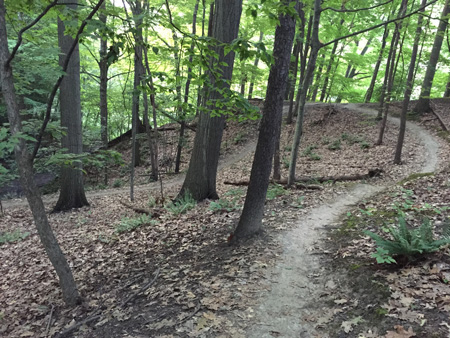 Look closely to the right of the photo and you'll see the spotted fawn behind the greenery. Mom was only about 10′ from me, and watched me walk by but didn't bolt.

About 2 miles of the trip takes me on a little-traveled road by the bay. Can you pick out the great blue heron?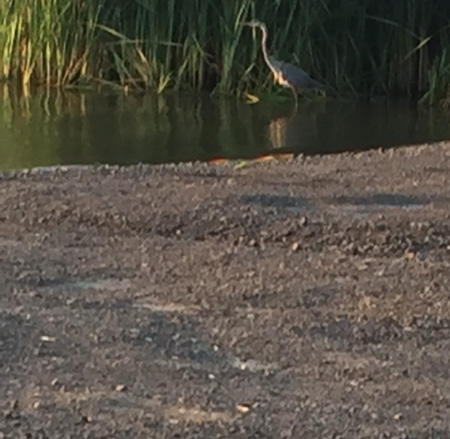 The bird wasn't at all interested in watching me, but took off pretty quickly.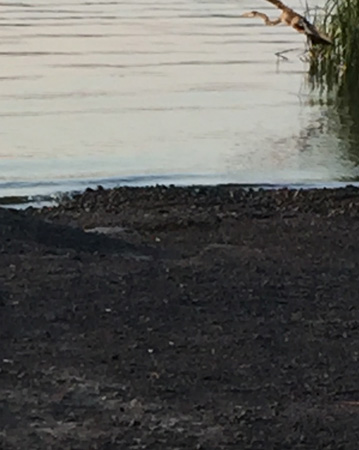 Watching it take to the air was much better in person than the photos show.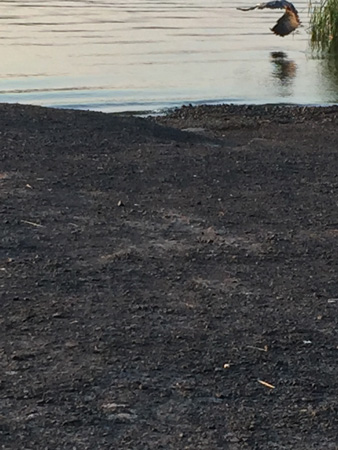 These are truly large birds. Graceful. Impressive. Beautiful. I can see their relationship to the dinosaurs.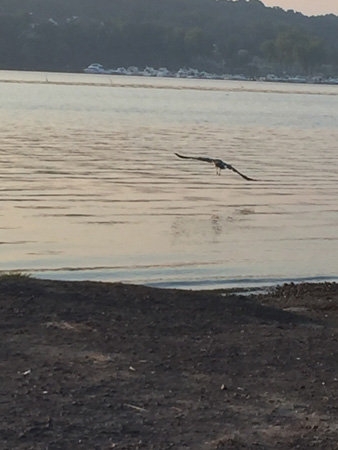 Back on the home front, I pulled my first carrot.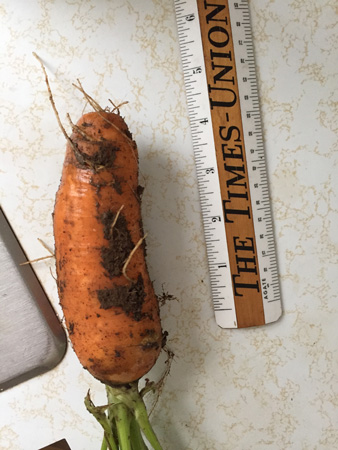 It looks so impressive. But it tasted so bad. Woody and bitter. I did some online research after that, and learned that carrots do best with warm days and cool nights. Although I planted my carrots early enough, our hot days and nights were not good conditions for them. I'm going to wait another few weeks and re-plant.
But I have gotten a nice potato crop.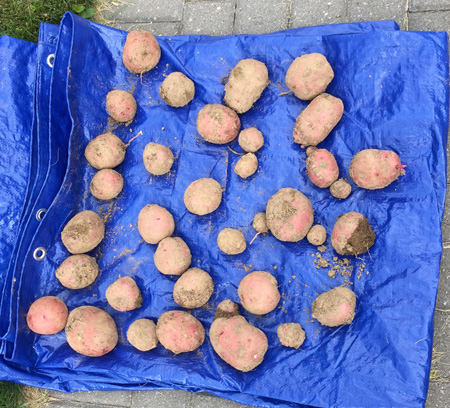 This is my total harvest. I think I planted more than 15 potatoes, but only had 7 grow. Of them, 5 were small plants and 2 were big, so I think this is a decent return on investment. They're hardening off a bit before I bring them inside. But maybe I'll have to cook a few for dinner tonight. 🙂
Parting shot: a lovely evening.