Now that all the weaving gifts have been opened, I can share with you what I made this year for family and friends.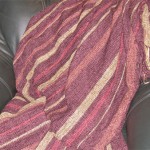 You already saw the handwoven rayon chenille throw that I made for my friends. This was the last gift finished and opened.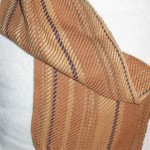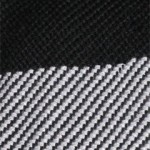 First opened (but not necessarily first finished) were the scarves I made for my niece and nephew. Both are handwoven from bamboo yarn. It seemed the perfect fiber for these two, since they both live in the south, so their scarves needed to be lightweight. Lynn's scarf had 4 colors of 100% bamboo in the warp (bambu forest variegation, honey, acorn, and navy) with a solid acorn weft. John's was mostly black with a gray border. I decided to weave with two strands of the bamboo yarn for the weft on his scarf, making it a little thicker. I wove both in a simple twill.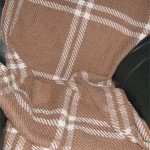 Next is the weaving I did for my children. Michael got a throw made from bulky organic cotton. Anything I made for him had to be machine washable and dryable, and should be mostly in a color that doesn't show every speck of dirt. The majority pecan color, offset with white, seemed a perfect combo. I again woven this in a simple twill pattern.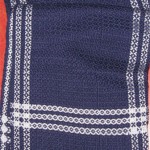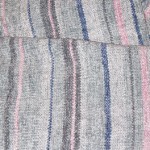 Amanda got two handwoven scarves: rayon chenille for mostly outdoor wear and bamboo for mostly indoor wear. She had requested navy blue with gray accents in the bamboo, and I decided to weave with a bit more complicated twill pattern. With the majority of the scarf a dark navy, I used stripes of gray in both warp and weft for interest. I like the way those stripes look different on the two sides of the scarf. I had no idea what color to make the rayon chenille scarf. Although none are new, Amanda has winter outerwear in black, cream, brown, and herringbone. I ultimately decided to go with a variety of grays, using royal blue and pink for accents.
Now that the Christmas gift-making and -giving is over, it's time to get busy with my applications for juried shows for 2010. The first will go out this week, to the Kenan Center's 100 American Craftsmen. I've not applied before, and can just send them my best photos and keep my fingers crossed.