Don't you hate it when you don't take your own advice? How many times have I said – to myself and to others – either the color or the weave structure/pattern can be the star. They can't both be the star. They'll just fight with each other when they try. But look what I did.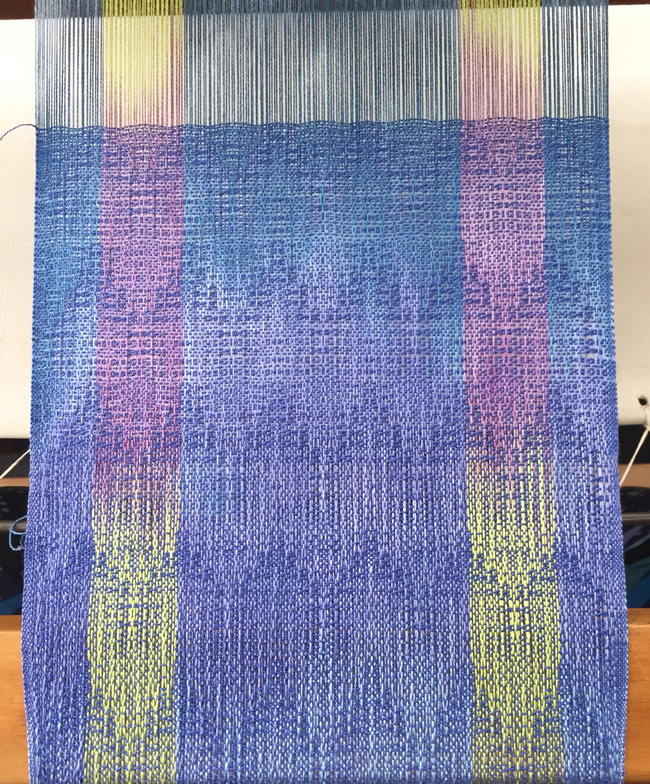 I have this lovely Tencel I handpainted back in October, and I loved the way it looked as I was beaming it, and then I picked a weave structure that's WAY too complex! Fortunately when I lean back on my stool and take the shot you can see that pattern, so I don't totally hate it, but I'm just shaking my head at myself. DOH!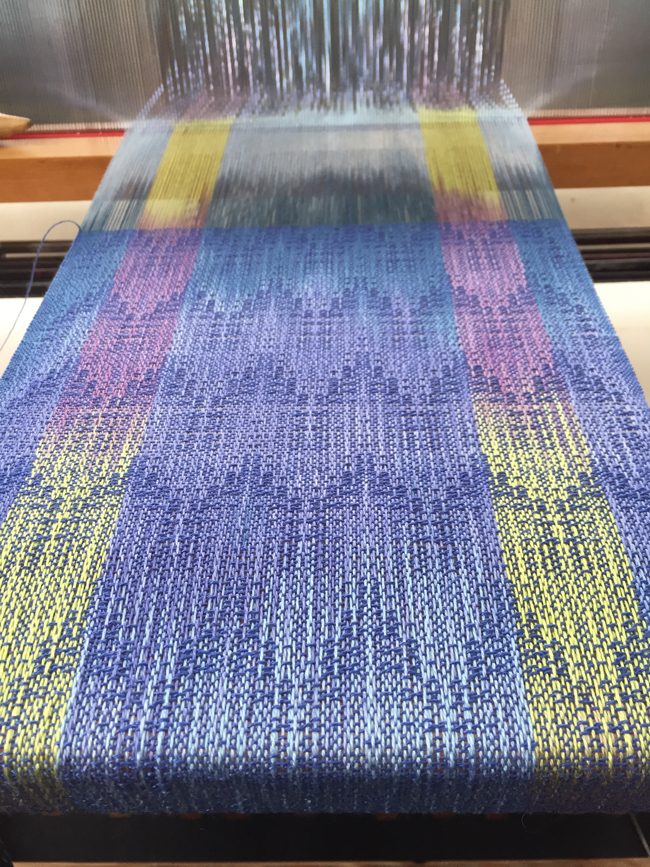 Other news: I made some sourdough bagels.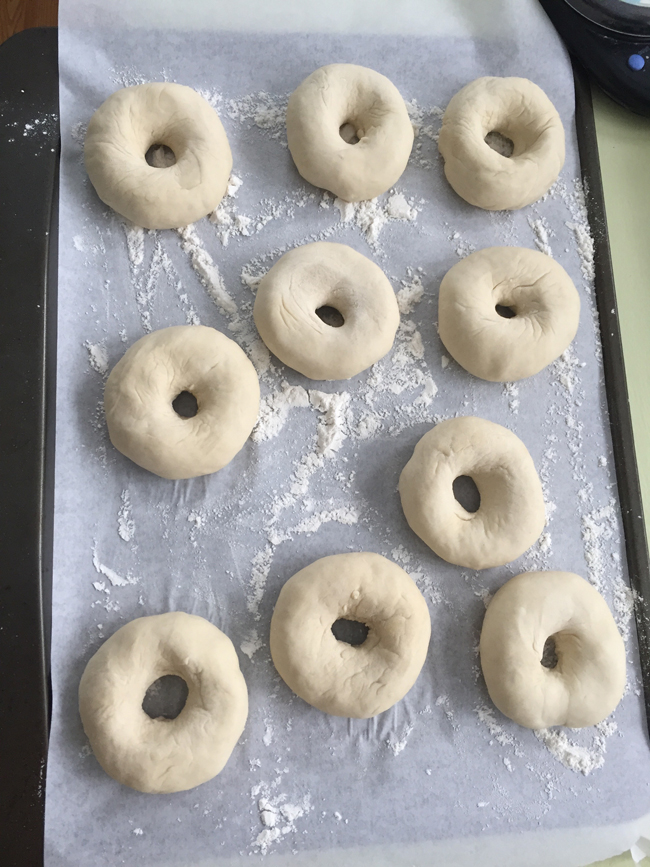 They have exactly the right texture for bagels, but look – they lost their holes.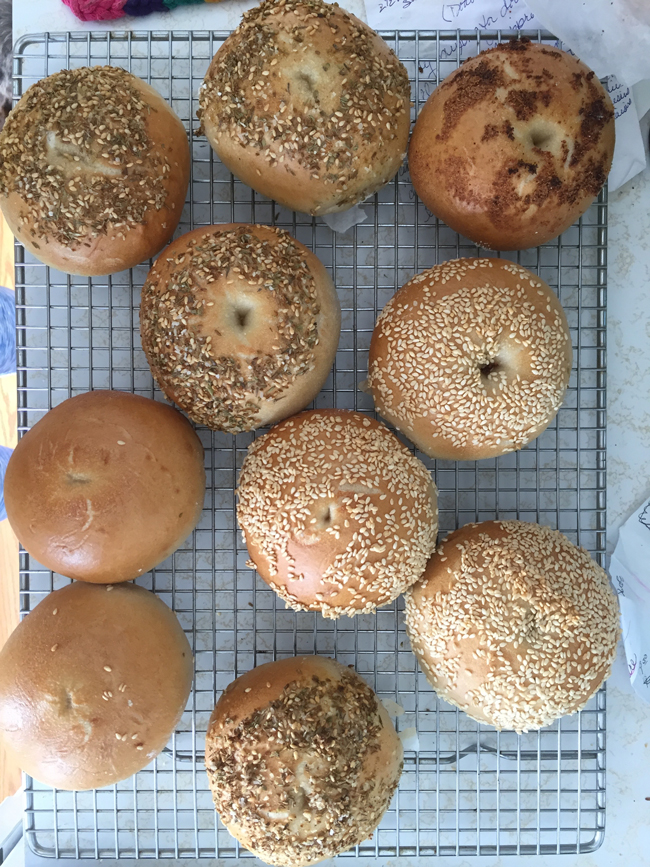 That's not a big deal, but look at this!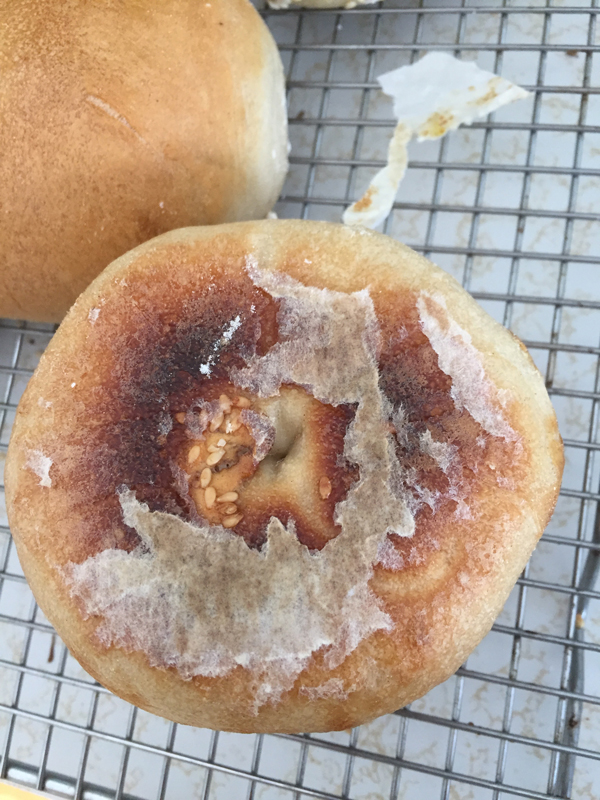 I've never had parchment stick to anything I baked before. It must be because the bagels have to be boiled before they are baked. I guess I shouldn't have put them back on parchment, but the recipe didn't tell me that. I know I made regular yeasted bagels before and simply don't remember about when/where I used parchment. Oh well.
The question I ask myself is this: were the sourdough bagels better texture or taste than the regular yeasted bagels? I honestly don't have a clue. I baked the regular bagels a long time ago. And I'm not making another batch of either right now.
Last note for the day…I am SO PROUD of my son-in-law! He's signed up to be part of the clinical trial for the Johnson & Johnson vaccine. I consider this to be a great service to humanity. Way to go!