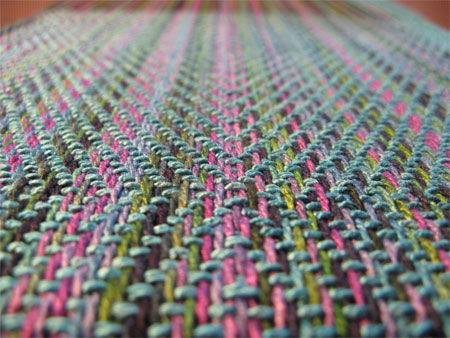 As the timing for my first show of the summer rapidly approaches, I sat down to look at what I sold last summer and what I've woven since then in preparation for this summer. Made me feel good – in most categories.
Sold last summer:
25 towels (inc. some sold later on)
29 scarves
12 cowls
15 shawls/wraps/mobius/etc.
Woven since then:
49 towels (inc. the 8 on the loom now)
33 scarves
12 cowls
32 shawls/wraps/mobius, etc.
I thought I was making too many cowls. That's the only category that I have barely enough in, and scarves are pretty close, too. Can I make more in the next few weeks? The answer is maybe – I have a warp ready to go that will make 3 scarves or 2 scarves and 1 or 2 cowls. But I won't be able to get another warp on after that, I don't think.