When I painted that black & white warp for scarves that I wove in December, I also painted a warp for shawls. Here it is going on the back beam, with 4 narrow bouts of solid black in between the 5 bouts of handpainted.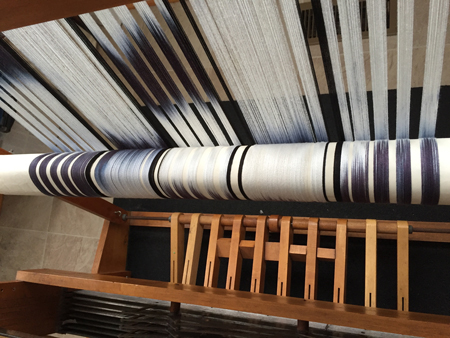 No matter the colors, I always respond well to this shot. It's just a look that does it for me. Gives me a peek at the finished piece.
I spent this morning threading 660 ends. Whew!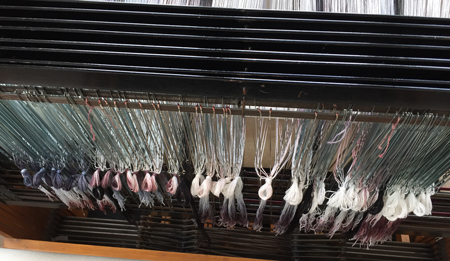 Although I check each bout as I tie it, I will be very happily surprised if there are no threading errors. Only time will tell.