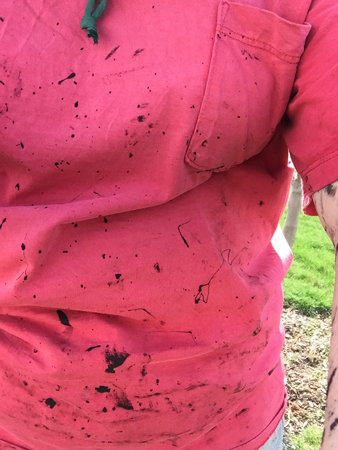 There's some evidence that I was painting. All day today. 10AM – 4PM.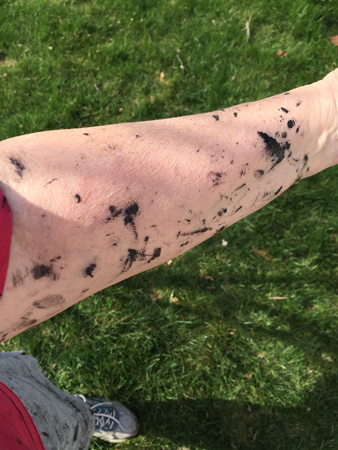 And evidence that I'm a slob. Not a neat painter. A few years ago I hired a neighbor to do some painting at my old house to get it ready for sale. She did both interior and some exterior painting. Didn't get a drop of paint on her. Not. One. Drop. Clearly that's not my style.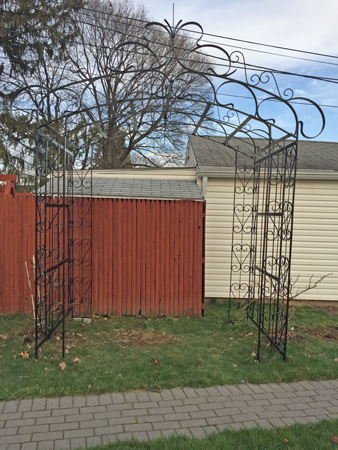 My wonderful son did the necessary grinding/wire brushing yesterday afternoon to get my beautiful arbor ready for painting, and started the job. I finished it today. We used an oil-based paint. Tough stuff. By the time I was done my brush and the paint itself felt like I was brushing on tar. Should last a good long time.
Threw out the Tshirt and shorts I was wearing. Spent a good long time with mineral spirits getting the overwhelming majority of paint off my skin, then took a nice long shower. I'm sure some spots are still there and will need to wear off.
But it was a good thing we took advantage of the unseasonably warm weather and got the job done, since my climbing hydrangea leaves were opening almost as I watched; I planted it last summer and am training it to climb the arbor and create shade, beauty, and attraction for flying things. My forsythia and hyacinth blossoms opened today, too.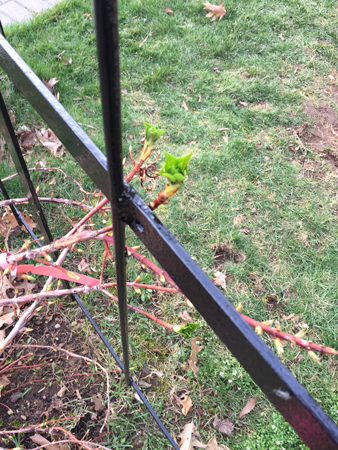 Glad I got one more job I didn't want to do off my to-do list.