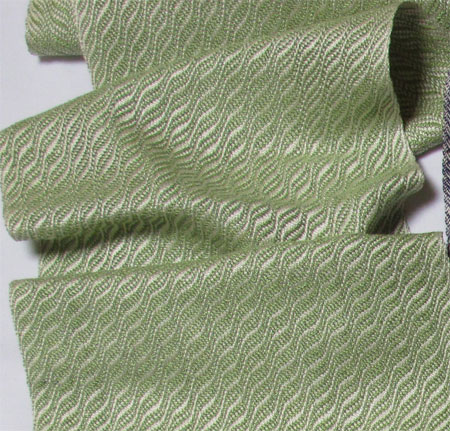 I used a nice, soft celery color for the first of those waves & corkscrews scarves I wove. Although I didn't start it with the treadling pattern I'd intended, I just LOVE the color. And the sheen of the silk. Even though green is not my color, this scarf knocks my socks off.
Next up I wove with a dark berry wine color. Thought I'd love it, but not so much. Ditto with the intended treadling pattern at both ends of the scarf. Huh. Once again, what I think I'll like and what I do like aren't always the same.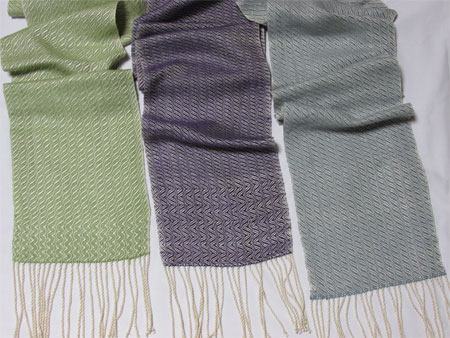 So for the third scarf I wanted another soft color, and chose a slate blue. This yarn is a 70/30 silk/linen blend, so it's a bit stiffer than the 100% silk and doesn't have the same sheen as 100% silk. I opted no alternate treadling at the ends, instead treadling for the waves throughout the length.
I'll be amazed if I don't sell the green and blue scarves at my first show, just about 10 days away. Then again, I almost never accurately predict with will sell. 😉