I've finished weaving NS's baby wrap and started on her friend HM's. The marine weft and the pale green weft look so different, as I knew they would.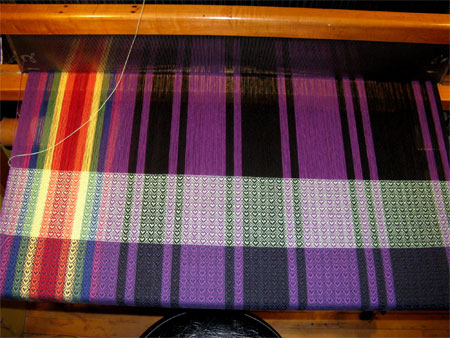 At first I wasn't sure how I liked the pale green, but it's definitely growing on me. Usually I like the 'front' of the baby wrap better – that is, the side I see when I'm weaving. For this one, I'm not sure, and won't be able to make up my mind until I see it off the loom.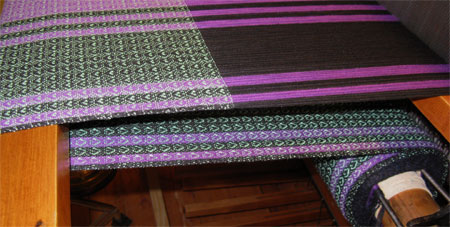 After these wraps I need to weave an order for an alpaca & silk scarf for a friend. That will go soooo quickly compared to baby wraps!