Today is the first day of our pop up shop. Very slow so far, but that's only to be expected. Here are a few samples of goodies on display.
A few of my handmade necklaces. Two very different looks, unlikely to appeal to the same person…except for me.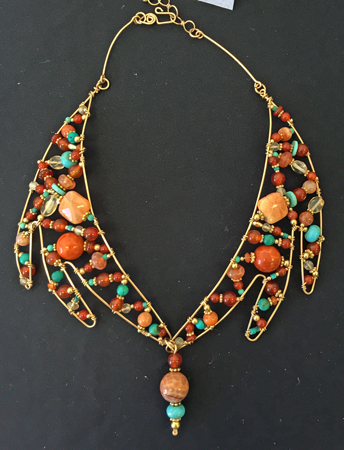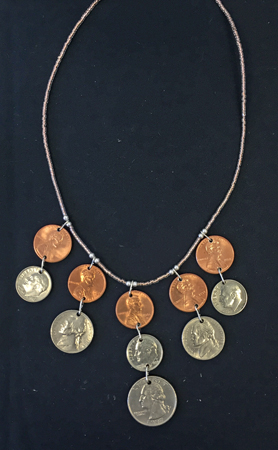 In addition to her wide variety of machine embroidered items…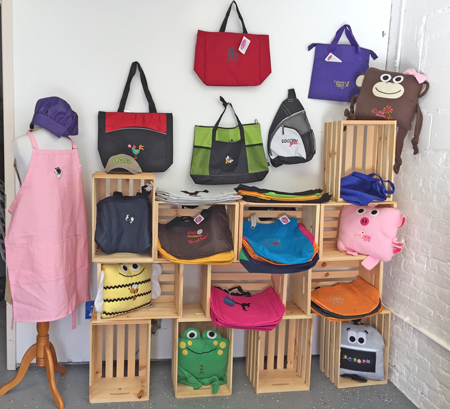 …Debi has a few of her lovely pots.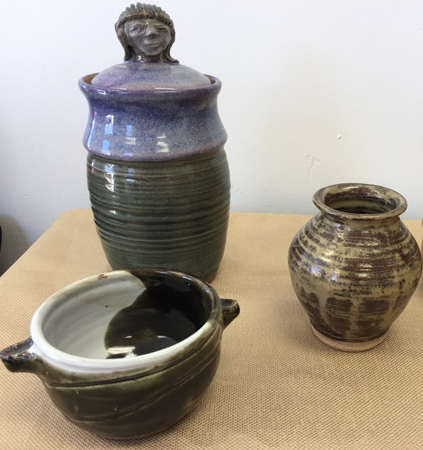 In addition to other weaving, I've got some just-finished towels.

Here's just one of them so you can get the bigger picture.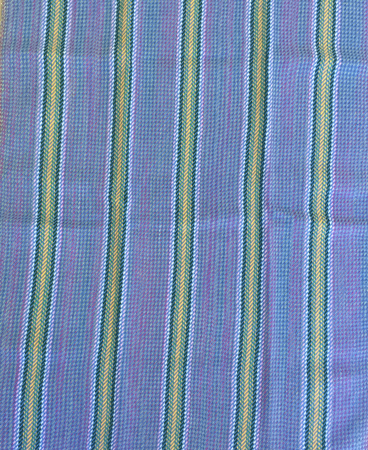 I also have those shibori socks and ice dyed onesies from the last post.
There's enough space here that I brought my Missouri loom. I've been out of bookmarks for many months, and I figured this was a good time to make many. Warped my loom for at least 18. This is as far as I've gotten by 2PM. 🙂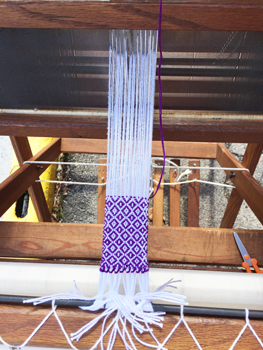 If you're in or near Rochester, contact me and I'll give you details on how to find us! 10-4 every Saturday & Sunday from now till mid-December.