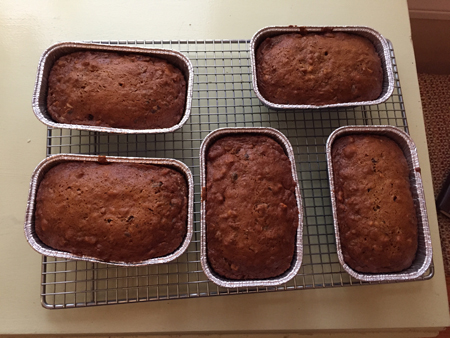 It's Christmas Eve. I've baked my grandma Troiano's date nut bread and grandma Cherre's pizzelles, chocolate-peanut-butter balls (some call them buckeyes), my sister's most excellent recipe for ginger cookies that include lots of freshly grated orange peel, and some cinnamon biscotti. The first three are major traditions in my family.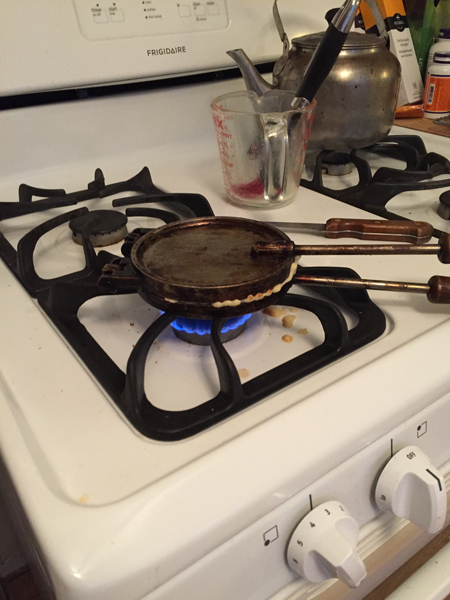 I'm still knitting a present, and can't yet show you any of the finished things, but I can show you my wonderful hat.
Sometime this summer I took a felting class at the Weaving and Fiber Arts Center. Trust me when I tell you that I'd never felted before, and that I still don't really understand the process – it seems like magic to me.
I started with dyed wool roving. Or maybe it's correctly called top. In any case, here's how it looks.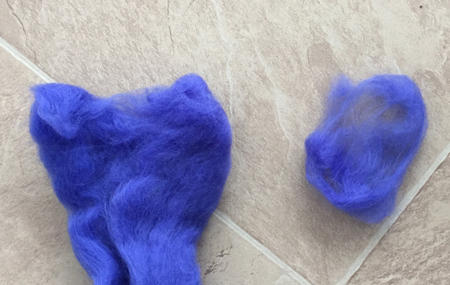 It's not yarn, it's not fabric, it's fiber. You pull it out in really thin strands, lay it on top of a plastic template called a release, wave your hands over it, turn around three times, say the magic words, and it ultimately turns into a solid fabric. For this class that fabric was shaped over a hat form, where it dried. Can you see the fine little silk threads a felting neighbor gave me to put in with the wool for a bit of interest?
I took the hat home and had to add an embellishment and do a blanket stitch along the edge for stabilization. I didn't want to do the edge stitching until I'd decided on the embellishment because I wanted them to coordinate. It took me months to figure out what I wanted that embellishment to be.
Finally I did – a crocheted 'flower' of sorts, with a beaded center. If something else strikes me in the future I can easily take this off and replace it. For that reason I decided I wanted the blanket stitching to be almost invisible.
I am very happy with my wool hat!