For reasons that are beyond me, it's apparently daddy long legs season here in the sticks. Suddenly they're everywhere.
Although I don't really like them, I don't hate them. I just don't want to have to deal with them every time I turn around.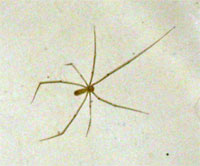 This is what I'm used to seeing. A tiny body and long legs, but overall still fairly small. (Yep, this one's missing a front leg.)
I was a bit freaked out when I saw this one!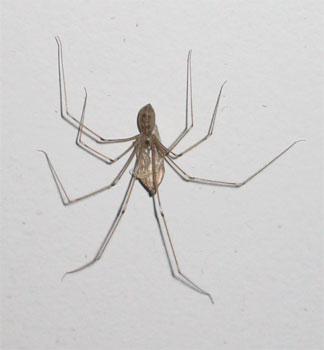 Overall MUCH larger. And that body! That body isn't like what I think of as a daddy long legs. I think of their bodies as little dots – really nothing more than something to hold the legs together.
I did not like him Sam-I-Am!
Now get a load of THIS one!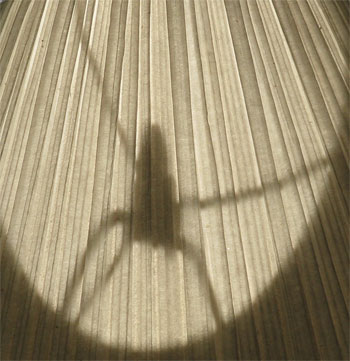 Obviously not a spider at all, but I am struck by how insect-like this shadow is when the sun strikes my lamp in the afternoons. I couldn't help but share it.
Your turn: anything creeping you out lately?