I LOVE wrapping myself in the luxury of rayon chenille! It is so cozy and has such a great sheen.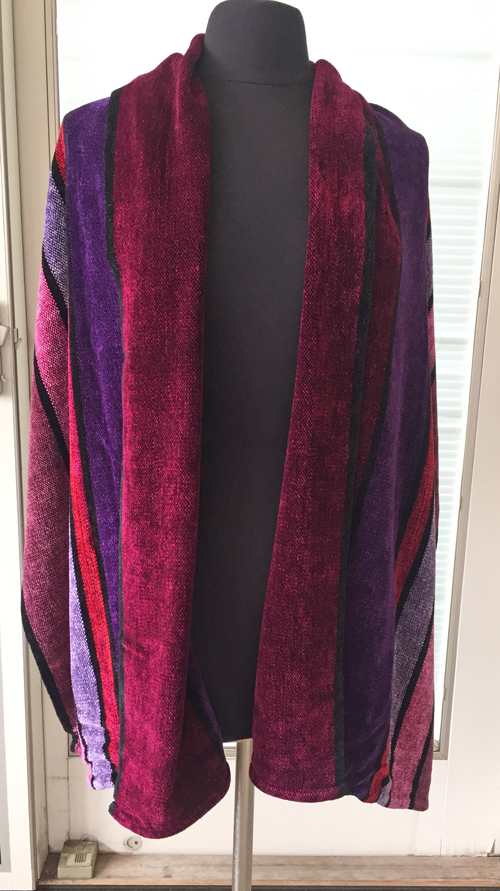 This wrap was woven in broad stripes of varying width, using cranberry, royal purple, bright red, pink, lavender, and burgundy. Narrow stripes of black give each of the colors their own space.
Contact me to purchase the Valentine's Day wrap: $180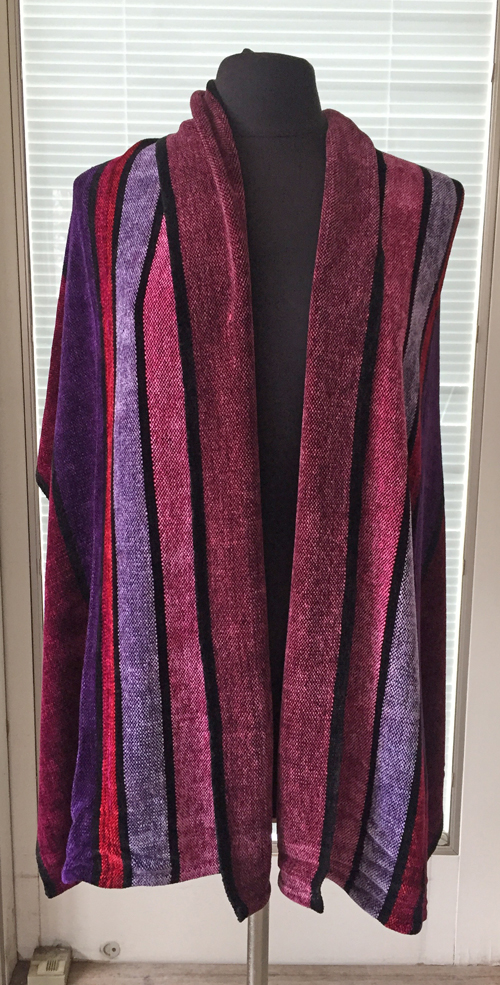 You can choose which side of the wrap you want to be most prominent, giving you wearing options. Simply drape it down the front or toss one end over your shoulder.
This wrap is approximately 21″ wide and 74″ long.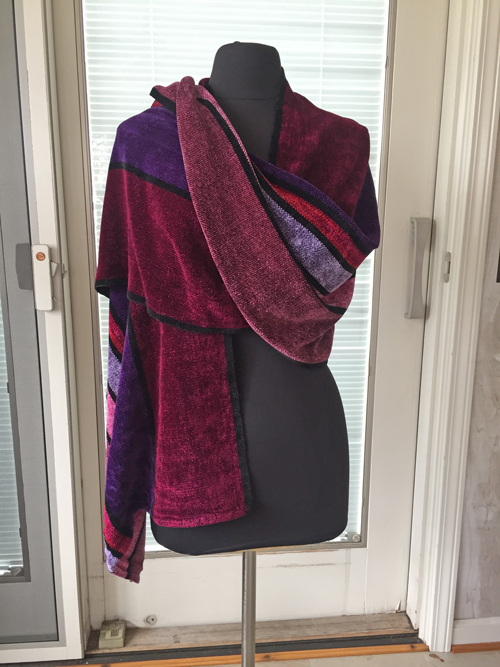 Beautiful no matter how you wear it!