You've probably heard that adage, red sky in morning sailors take warning, red sky at night sailors delight. These scarves remind me of the colors of a lovely sunset, so will hopefully delight you, too.
All three scarves were woven on the same warp, but the difference in weave structure and weft color changes the appearance of the scarves. The warp for these scarves is a combination of mercerized cotton, Tencel, and a handpainted blend of bamboo and cotton.
Each scarf is approximately 8″ wide and 72″ long plus the double-twisted fringe. Contact me to purchase one of these Sunset scarves: $96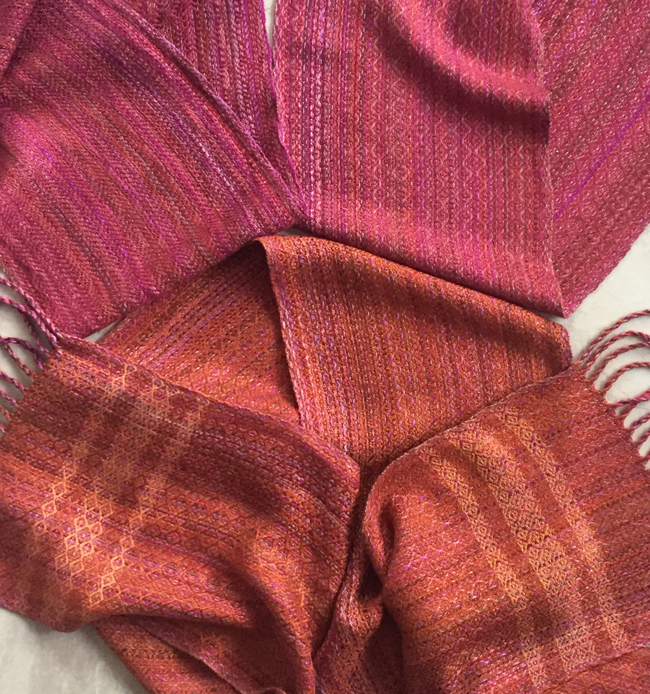 The first scarf was woven in a diamonds pattern with an adobe Tencel, giving it an overall red sky look along with great sheen and drape. Sunset Diamonds will bring out the stars in your eyes.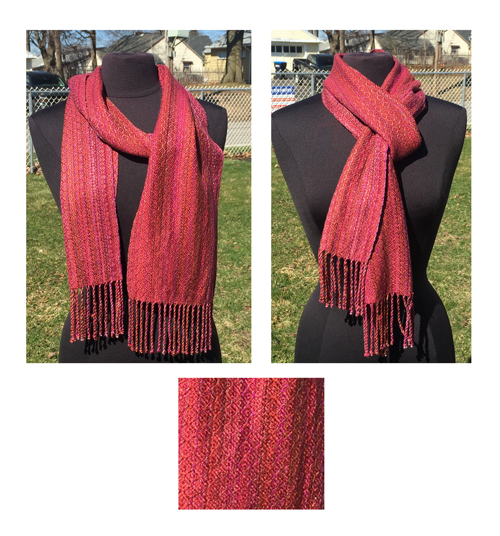 Sunset Feathers uses the same adobe Tencel weft, but it brings you a more complex weave structure and interest. Here you can picture wispy clouds moving across the sky as the sun sinks behind the horizon.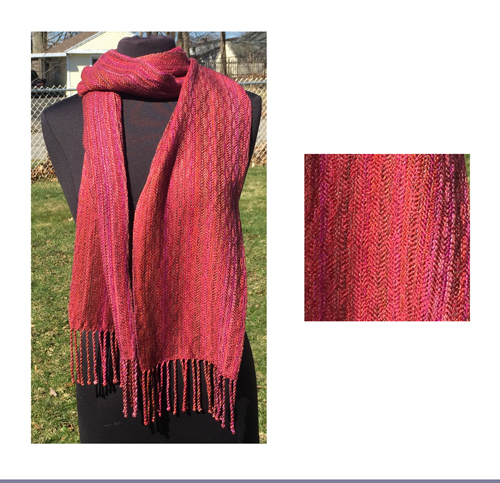 Golden Sunset combines a sienna Tencel weft with a bit of golden cotton in stripes on each end. The overall look is a bit more subtle…until your eye reaches that gold, which just pops.