Fine gauge silk in soft, summery colors – you'll look like a beautiful flamingo in this piece!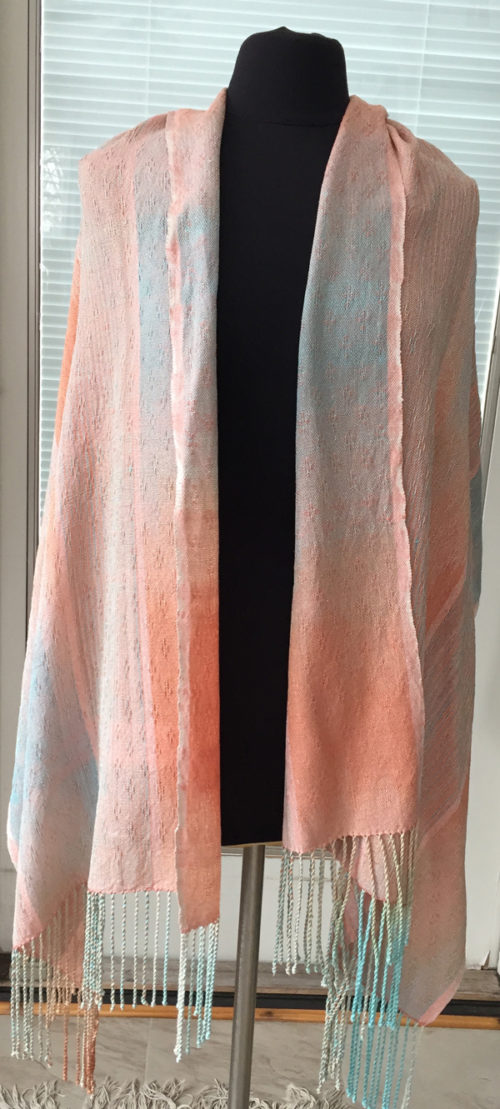 Contact me to purchase the Flamingo; $245.
As part of the preparation process, silk threads were measured out and hand painted in soft and subtle coral and turquoise. Once on the loom, they were threaded for a gentle lace weave structure. The Flamingo was woven with a coral silk weft, emphasizing that lustrous color.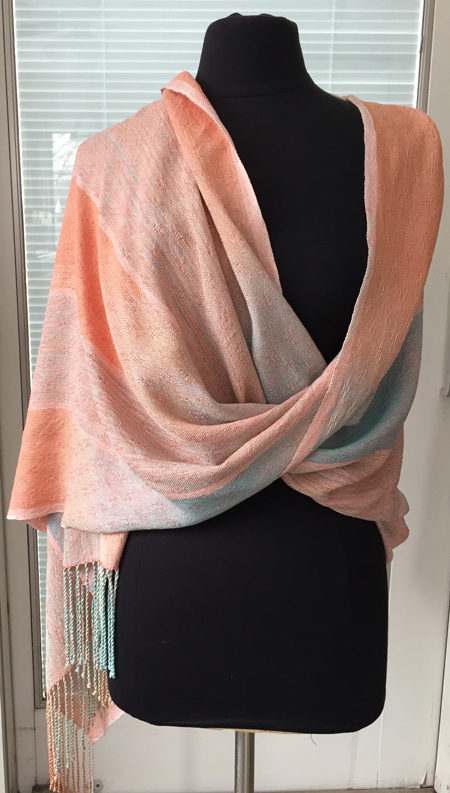 The fabric is extra soft and lightweight, offering so many ways to wear it!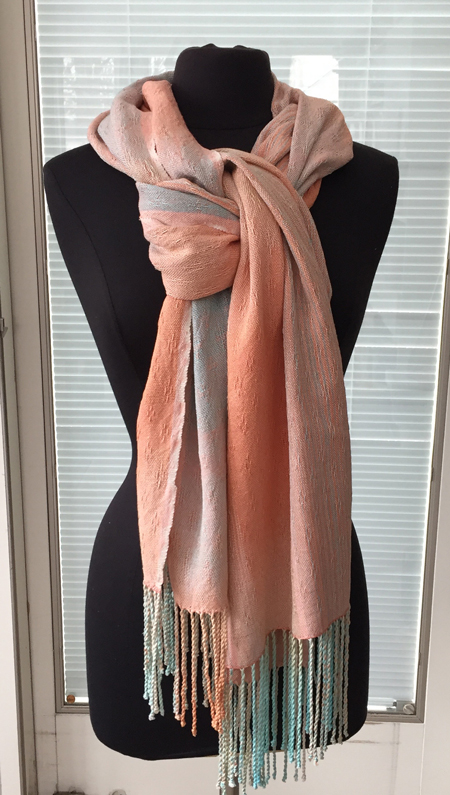 This image will give you some idea of how the air and light move through the fabric. The Flamingo is a generous 27″ wide and 72″ long, plus 5″ of fringe, double-twisted by hand, on each end.