Raw turquoise often has inclusions – veins of other colors that bring their own beauty to the predominant blue-green color. That's the case in this lovely wrap, too.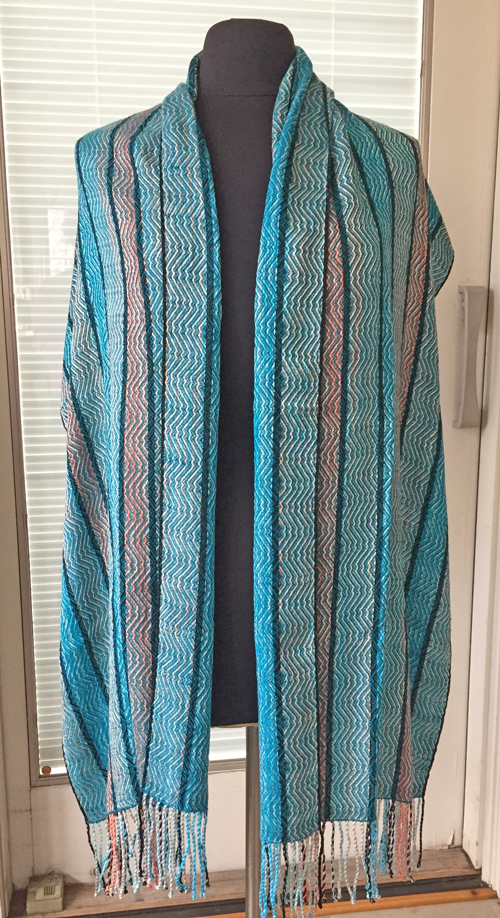 The Tencel warp was hand painted using mostly turquoise with some coral 'inclusions.' It then went to the loom, with narrow stripes of black Tencel separating the wider bands of painted yarn.
Contact me to purchase the Raw Turquoise wrap: $180.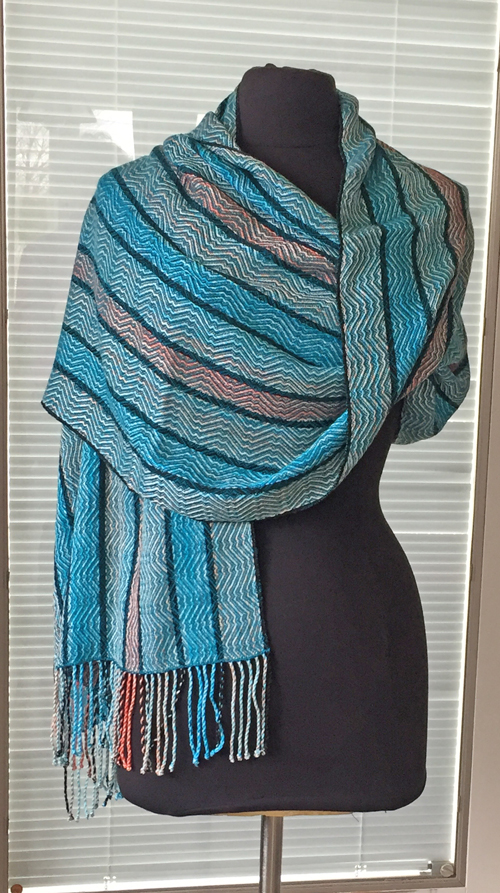 The loom was threaded for a somewhat complex twill, and the wrap was woven with a fine gauge peacock rayon. The result is a wrap that has a lovely drape and hand as well as a fine sheen. It is light enough to be worn in many ways.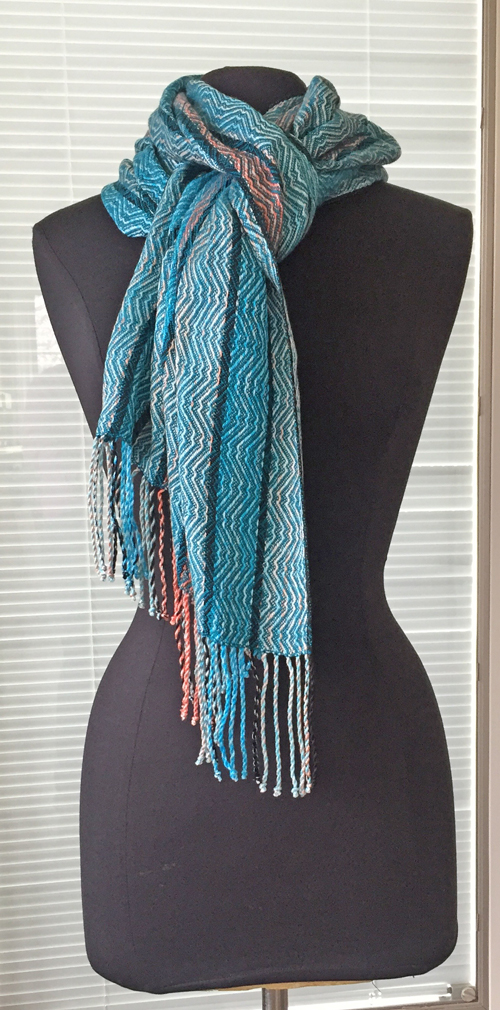 This wrap is 19″ wide and 76″ long, plus fringe.