Cotton is so comfortable, so easy to wear. This Paprika Spice jacket is no exception.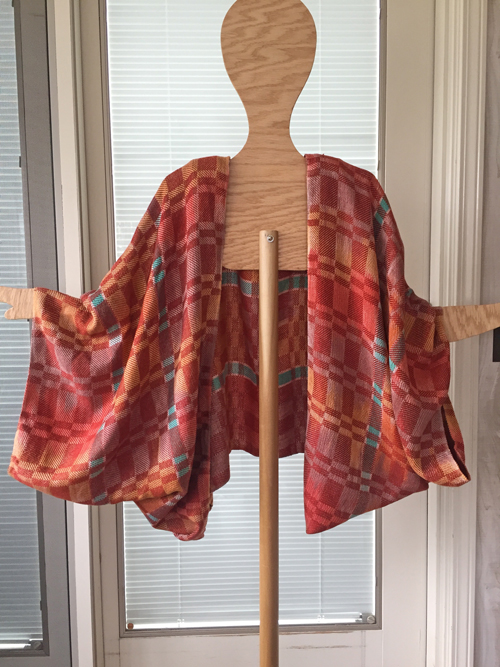 The 100% cotton warp for this jacket was hand painted in terra cotta, chocolate, and golden oak. Bands of turquoise were dyed to provide contrast and brightness. After all the dyeing was done, the yarn was brought to the loom and threaded. The weft is 100% Tencel for its wonderful drape and sheen.
Contact me to purchase this Paprika Spice Jacket, for Medium-Large, in 50/50 cotton and tencel: $240
After the fabric was woven, the jacket was sewn in this easy-to-wear pattern. All seams were hand hemmed for a smooth finish throughout.