There are so many new and interesting fibers available today. Things that weren't heard of just a few years ago. These scarves were all woven on a warp that's a 50/50 blend of green tea and modal. These are both plant-based yarns. You can learn more about this particular yarn here.
Contact me to purchase one of these scarves; $110. Each of these scarves is 9-1/2″ wide and 72″ long, plus double-twisted fringe at both ends.
I hand painted the yarn in a subtle blend of purples and blues. I then went to the loom, inserted a bit of gold Tencel for accent and black along the selvedges. Then I threaded for a somewhat complex weave structure.
For the first scarf, Black Iris, I used a black Tencel weft. The weave pattern shows up beautifully.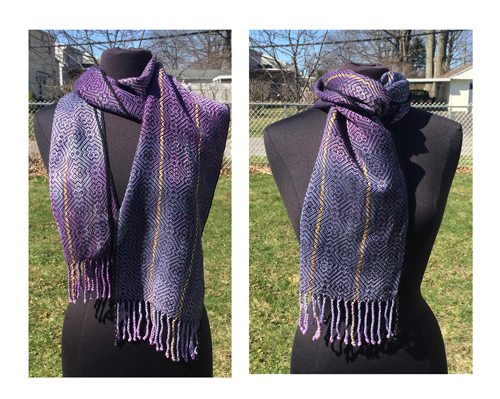 For the second scarf, Lavender Iris, I used some coordinating green tea/modal yarn I'd dyed in lavender just for this weft. It is a much softer look, but the weave structure doesn't stand out on this scarf.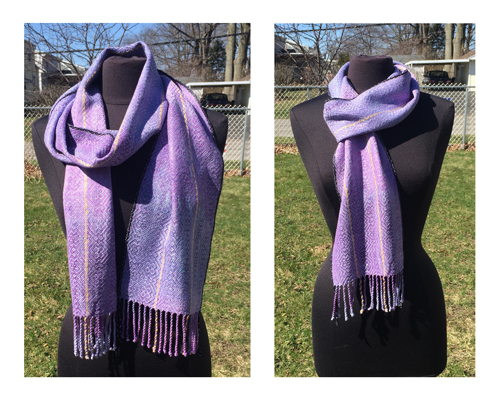 I used a red-violet rayon for the weft for the third scarf, Purple Iris. This is for all those purple lovers out there – you'll add a pop of color to any outfit with this scarf.