You'll feel like you're in the Caribbean when you wear this wrap.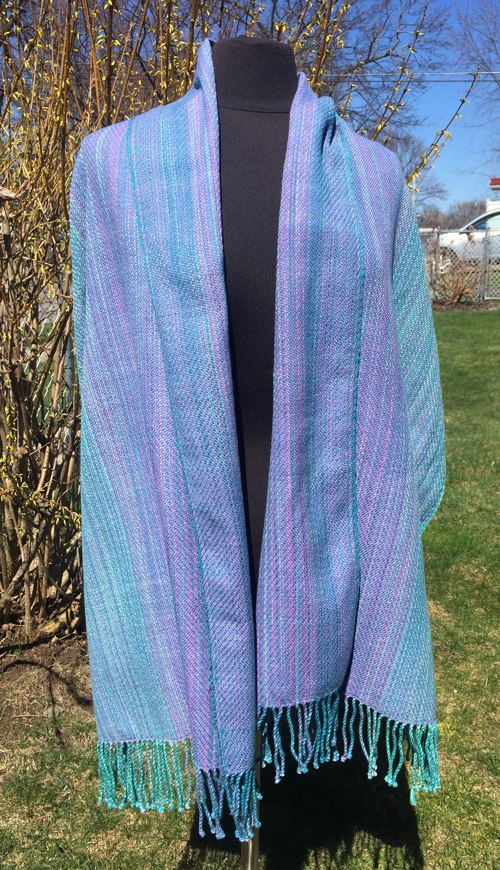 Contact me to purchase Caribbean Dreams wrap: $195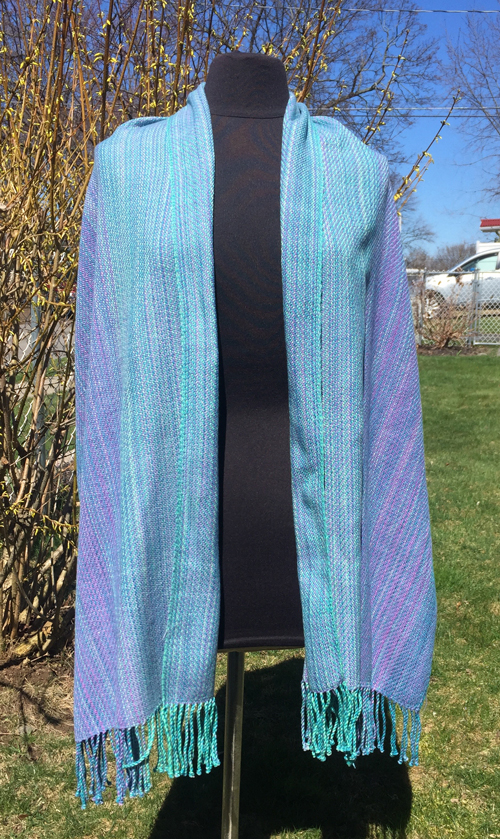 Before this yarn could go on the loom, it was wound into skeins and hand dyed in the cool colors of the ocean. When put together, the turquoise, grape, spring green, and indigo colors blend like a dream. This wrap has a weft that is also hand dyed in a light indigo color.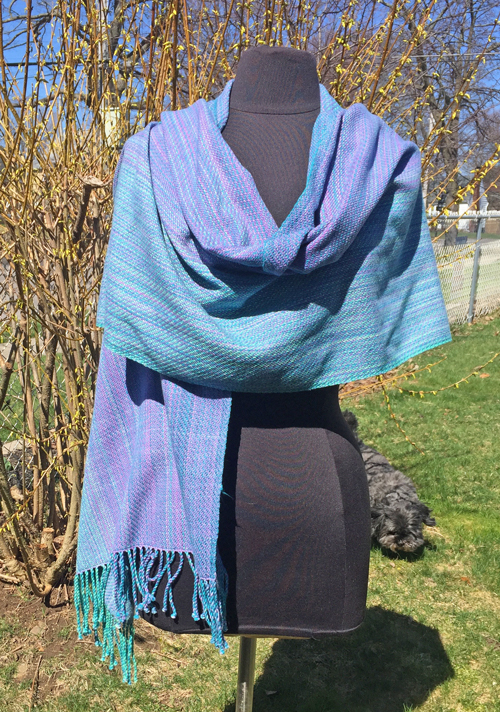 This wrap is woven in a simple twill from fine gauge cotton, so it drapes beautifully and is easy to wear in a number of different styles. Drape is simply, toss one end over your shoulder, or wear it more like a scarf. It all works.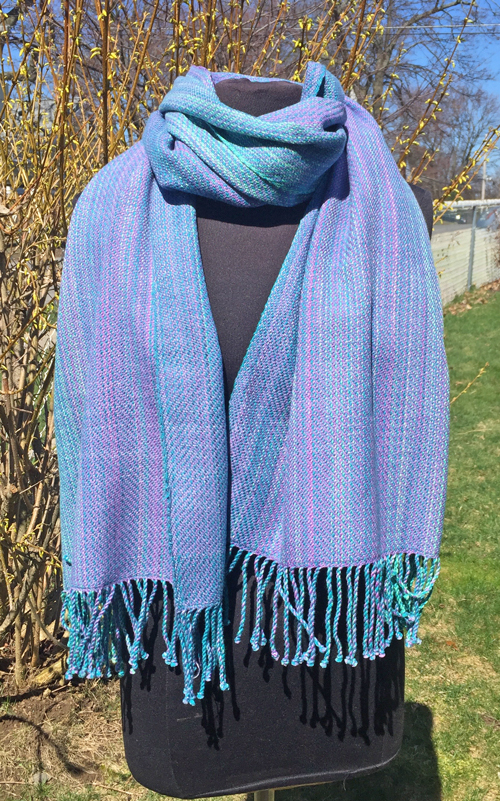 Caribbean Dreams wrap is approximately 22″ wide and 72″ long, plus the double-twisted fringe.