Fireworks! You'll light up your wardrobe like the night sky on the 4th of July in this scarf!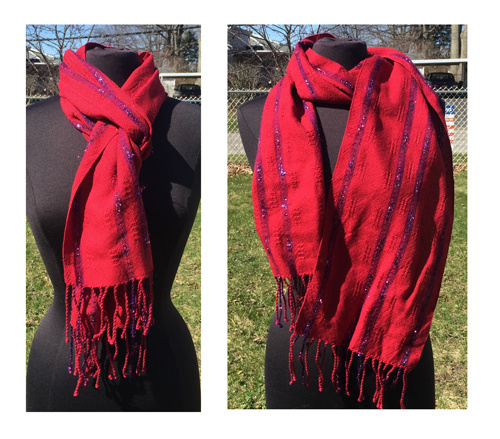 Woven of deep cranberry Tencel with a novelty yarn to provide the sparkle, this scarf is sure to attract attention. It will brighten your outfit no matter when you wear it. The woven lace structure ensures that the scarf will drape nicely.
This scarf is approximately 8″ wide and 72″ long, plus double-twisted fringe.
Contact me to purchase the 4th of July scarf: $80.