These three scarves are all woven from a fine gauge cotton. They are similar but each has their own beauty. The warp for these scarves is approximately 85% cotton and 15% bamboo. Most of the yarns were hand painted and chosen for their coordinating colors. These scarves are all 7″ wide and 72″ long, plus the double-twisted fringe.
Contact me to purchase one of these cotton dreams scarves: $96
Gold Dreams Sienna, below, was woven with mercerized cotton. This brings out the sheen in both warp and weft for an unmatched richness.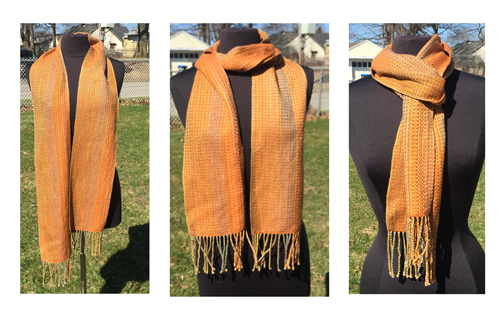 Gold Dreams Golden used a very fine gauge gold mercerized cotton weft. The result is remarkably lightweight and shimmery.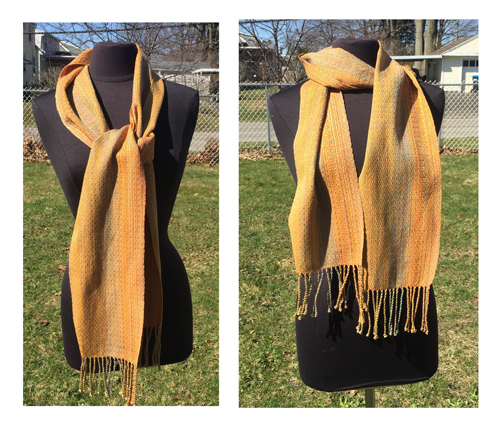 To accentuate the earthiness of these colors, a light sage green unmercerized cotton was chosen for the weft for Gold Dreams Green. Without the sheen of the others, this scarf brings your eye to the weave pattern, calling the colors and shapes of spring.