The Arizona Open Front Cardigan is easy to wear with a great drape.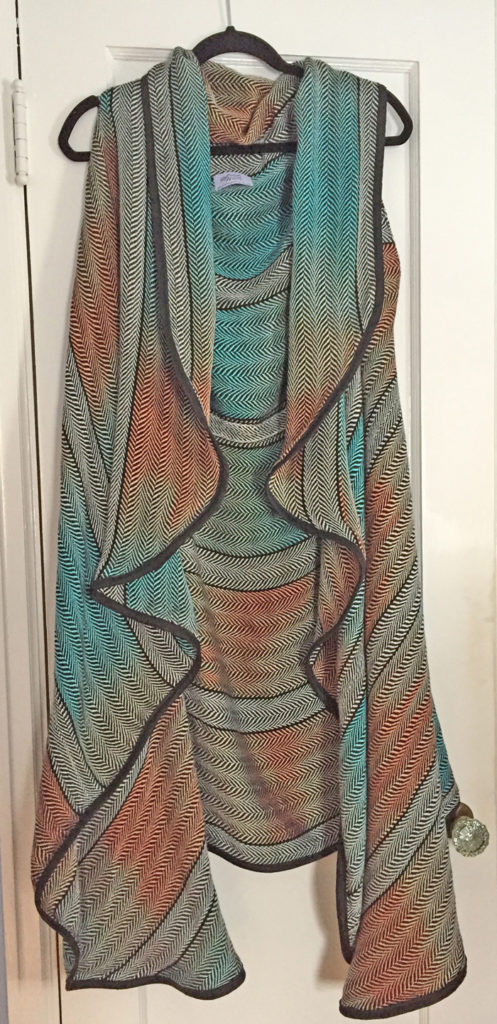 Contact me to purchase the Arizona; $245.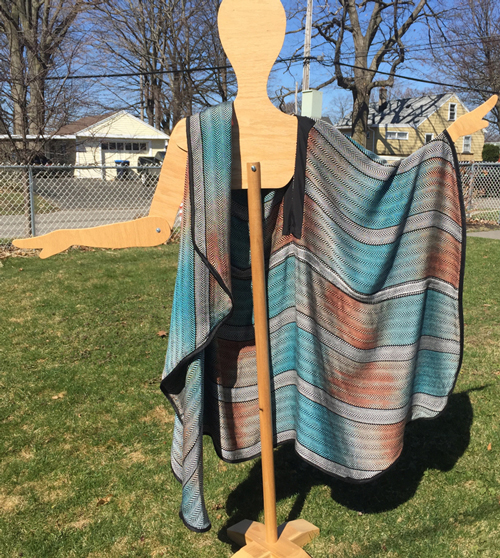 Prior to making it to the loom, the Tencel fiber was handpainted in shades of coral and turquoise. Narrow strips of black and wider bands of white Tencel were carefully placed to offset the hand dyed fibers. It was woven with black Tencel in an undulating twill pattern to show off both colors and weave structure.
The armholes are lined with black polyester satin. All seams are hand hemmed in place for a smooth finish. The edge is covered with black hand-made bias tape of dupioni silk.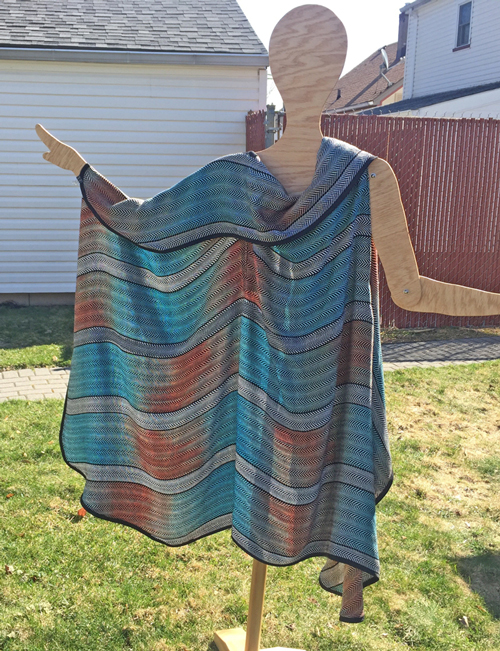 The Arizona is generously sized at roughly 70″ wide and 48″ long. It fits Medium to Large. It can be worn with a lovely drape in the front or with one side tossed over the shoulder.