Craft Store at the Back Door
Saturday & Sunday, October 27-28, 10AM-4PM
Free hot cider & cookies!
Instant Monogramming
1150 University Ave, Suite 9, at the Back Door
Second Wind Weaving will be there with a selection of my weaving, including mobius wraps, shawls, scarves, and towels I also have my little Missouri loom set up, so you can watch me weave on a 4 harness loom…I'm making rayon chenille scarves in some luscious handpainted reds.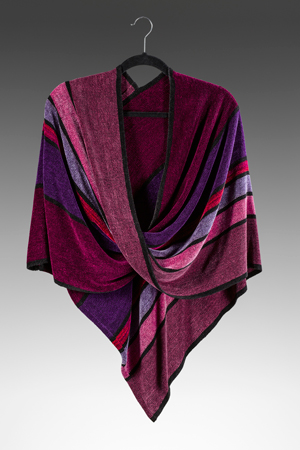 Although I'll only be on hand on Saturday, my work will be there on Sunday, too, and others will be happy to see you stop by!
I'll also have a smattering of other items I've made, including beaded ornaments, jewelry, and hand-dyed socks and onesies.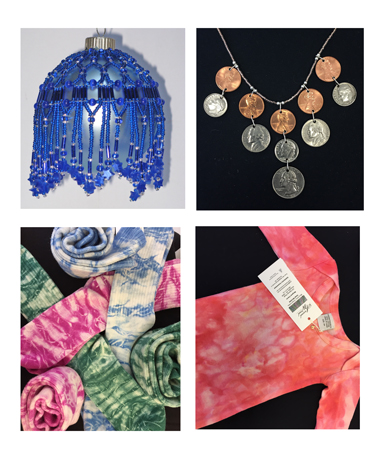 Debi Bloom started throwing pots in high school, and continues to embrace her life-long passion through beautiful glazes and delicate carvings on her bowls, pots, and other items.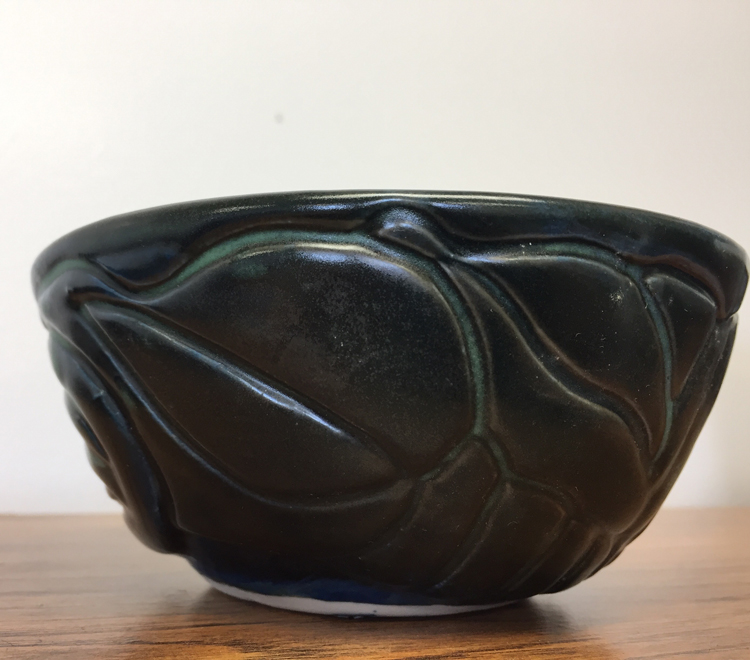 Debbie Fister of Berean Hills Alpacas has an assortment of wooly items, including some beautiful hand dyed yarn, alpaca outerwear, and fanciful gnomes.

Holly Corcoran's Squirrel Garden Goods display includes some of her luscious scented candles, using 100% USA grown soy. She's also made some really cute snowmen.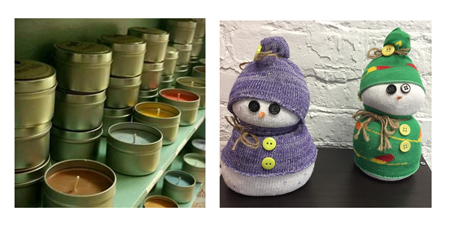 RK's Embroidery Boutique is a custom embroidery shop specializing in the perfect gift. I think the chicken on this bag is great, but you can select almost any design and have it done on hats, shirts, pillows, and more.

Craft Store at the Back Door is open 10-4 every Saturday & Sunday thru December 15.
I hope you can make it to this great local venue.
After this I have 2 more shows: learn about them here.
Find me on Facebook, and if you join the Second Wind Weaving Fan Group, you'll have a chance to buy new things as they are made!
As always, if you don't see what you're looking for, contact me to see what else I might have, or to arrange for me to weave something special just for you!