I'm making Christmas presents (several things, all rather last minute, at least for me), so can't show or tell any of them, but I'll let you play a guessing game. Name of the game is: What on Earth is She Doing?
These are all the steps I can give you until after Christmas, but here goes.
Step one – a cone of ugly pink-ish taupe yarn.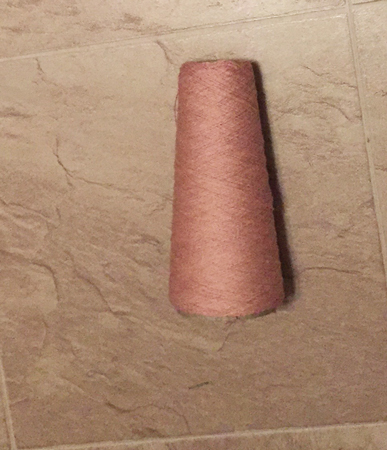 Step two – wind into skeins and dye with deep colors.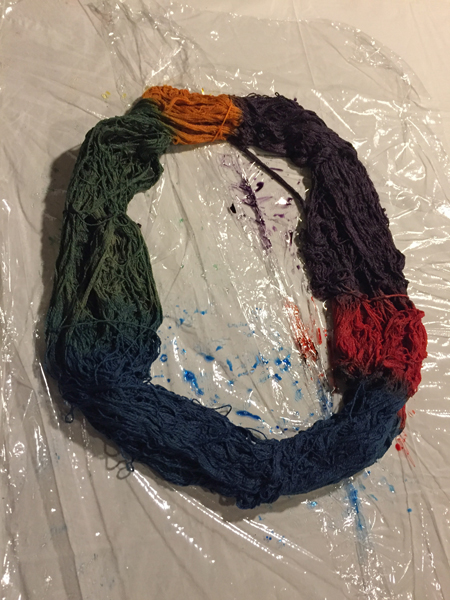 Step three – hope those skeins turn out as intended when dry.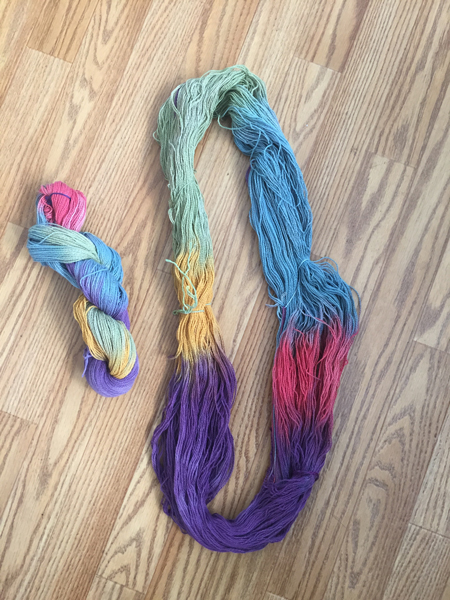 Step four – wind the skeins into cakes. I can't believe how ugly these cakes of yarn are. I wouldn't have bought them, or even taken them for free if someone was giving them away.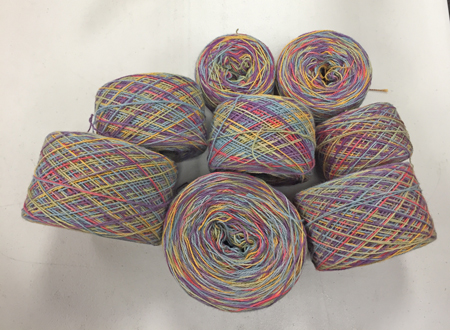 What on earth could she possibly be doing? Feel free to answer in your own head. If you post a comment with your guess, I won't be able to tell you if you're close or not, so as to keep my secret safe.
And I can't even show you process photos of the other things I'm making.