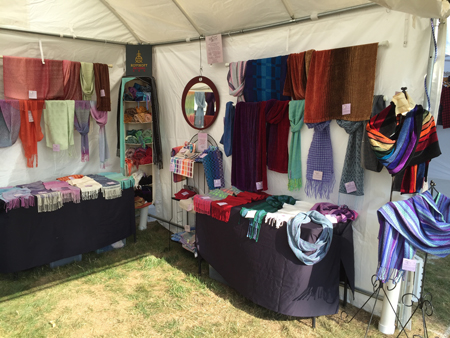 In my life, the same fact or occurrence is often both the good news and the bad news, just like our greatest strength can also be our greatest weakness. My sales, like every other artist I spoke to, were poor at the show this past weekend. That's the bad news. The good news is that I was able to come up with a very long list of things I was grateful for regarding this show. Here are just a few highlights of that list:
I could sleep in my own bed every night, rare for shows for me.
It was my last outdoor show of the season and I put my tent away dry!  I've usually had to set my tent up at home after the show to dry things out – a real pain in the butt.
I won't have to worry about weaving inventory for shows until at least next summer.
I'll have plenty of time to weave what moves me – like maybe a rug for myself, a baby wrap for my daughter, and more yardage for clothing.
I'll be able to devote some serious time to working on that Certificate of Excellency.
I can have lots of fun doing more hand painting, coming up with some ideas for holiday gifts, and playing with my grands.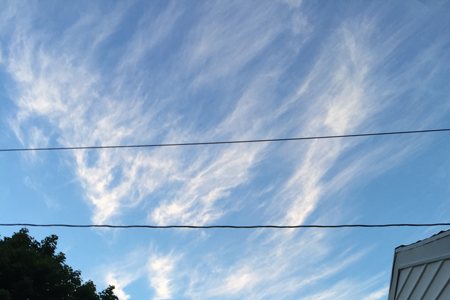 I can take time to stop and smell the roses…and maybe get out my book and see if this sweet wild thing is a foam flower – the only name my brain is providing but I don't think it's right.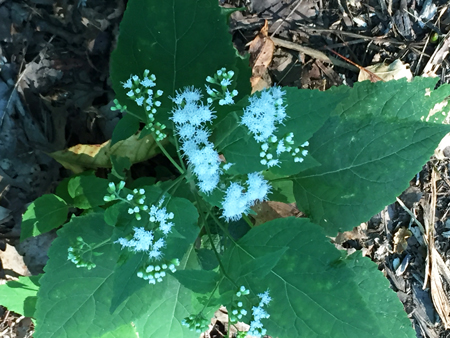 I can revel in the fact that the first melon I ever grew looked just beautiful, even if it didn't taste quite as sweet as it looked.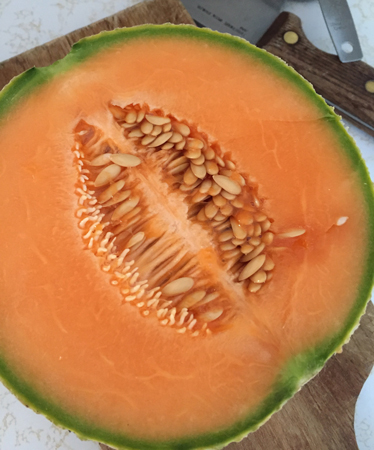 I can really enjoy how sleek Jack's new 'do is. His first professional cut since I've had him, and SOOOO much better looking than the job I do with scissors.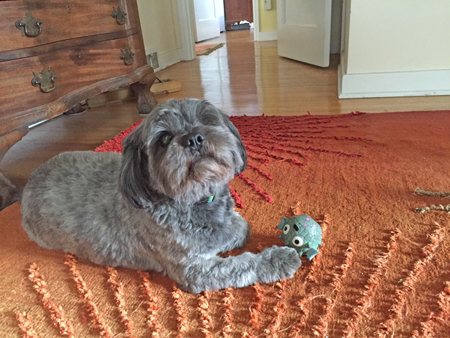 Do you see who he's protecting there? It's Fishy, who looks worse with each passing day. But Jack so prefers him over Owl. One day soon Fishy is going to have to simply disappear before he disintegrates into rubbery bits on my floor or in Jack's stomach. Should I say he went to live with nice people on a farm in the country? 😉