Picture the golden glow of an Autumn evening, balanced by the colors of turning oaks, maples, and birches. Add the sheen and drape of rayon chenille, a luxurious 24″ wide and 72″ long, and here's what you have.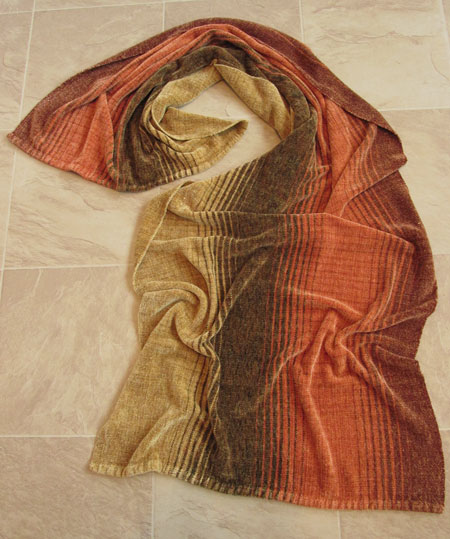 Above is the shawl with a light weft, the same golden color as is on the left side of the warp. I wove the second shawl with a dark brick weft, the same as is on the right side of the warp.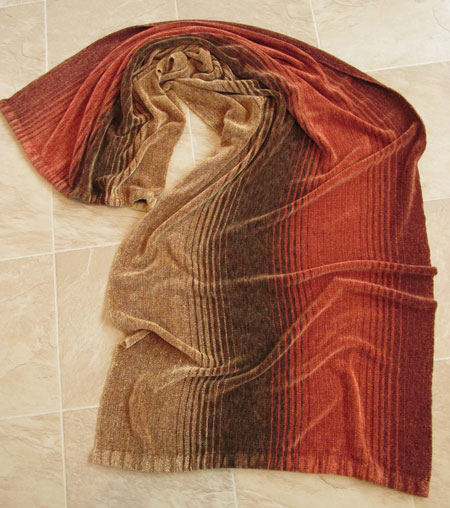 The difference between the two is striking when you see them together.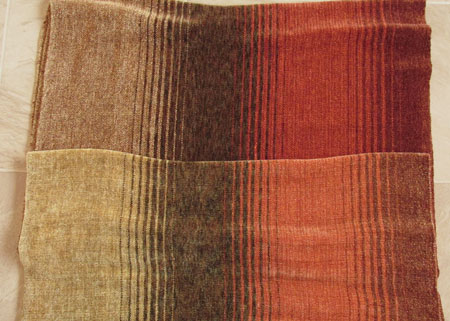 As soon as I had these two shawls off the loom I immediately warped it up for two rainbow shawls, again in rayon chenille.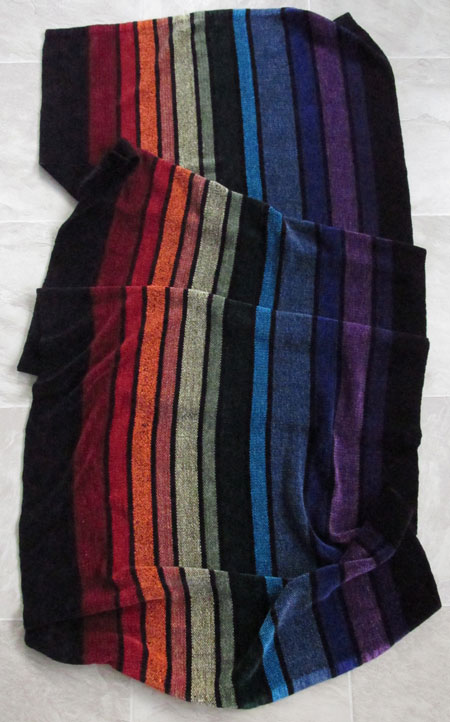 I am officially done with rayon chenille shawls, at least for now. I am going to weave some rayon chenille scarves. I kind of have to. In my quest to use up my stash, I am pressured by eight bins full of cones of rayon chenille. Eight. Full. It's going to take me quite a while to use up all that. I have four bins of cotton and three bins of silk. My rayons are on shelves in my barrister's bookcase, but if they were in bins I'd guess they'd be another three or four bins. And those are the cones. I have five bins of balled yarns in a variety of fibers, mostly yarns that were hand painted in skeins by another fiber artist. And then there's a few miscellaneous bins, like one of mohair, one of cotton chenille, and one of assorted wools. Have you done the math? That's 25 bins of yarn.
I've got my work cut out for me.