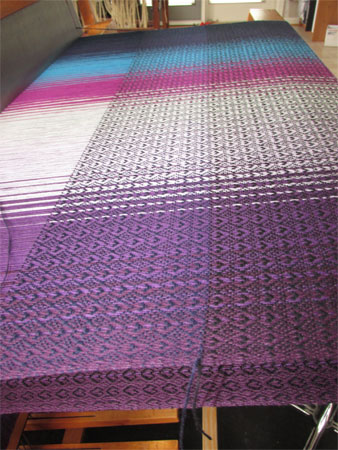 Here you can see the purples clearly as I change from LM's black weft to ARO's marine. The next color, lavender, still doesn't show up well in the photo, but it does in real life.
In addition to being black, LM's weft is a cotton/hemp blend. And since it comes only in natural, her yarn was hand dyed – by a woman I've used before. Susan over at Iowaweaver does a really great job dyeing yarn, whether it's a solid black like this or hand painted in the colors mom chooses. ARO's marine is the same cotton as the warp. I've got less than a yard to weave tomorrow to finish weaving her wrap, then the off-loom work.
The colors of autumn are particularly beautiful this year. It starts with a pink, orange, lavender, and yellow sunrise.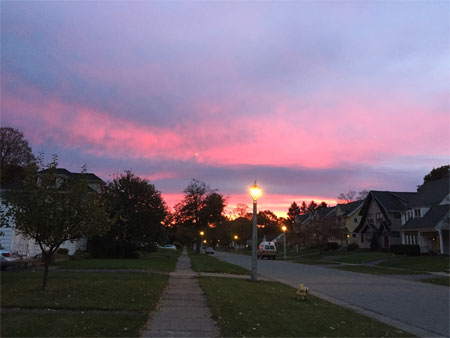 Then, later in the day, the leaves put on their own show: the reds and oranges of maples;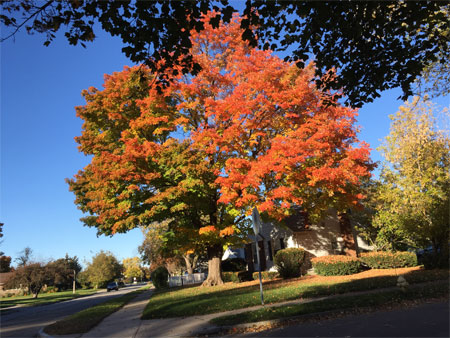 the golden ?birches?;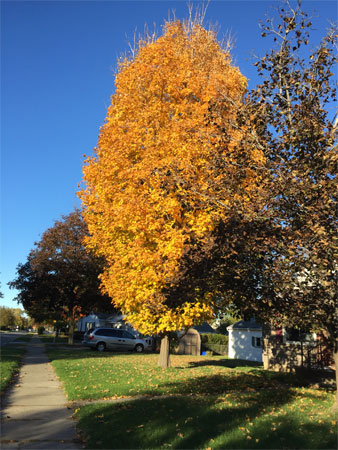 the bronzes of my oakleaf hydrangea.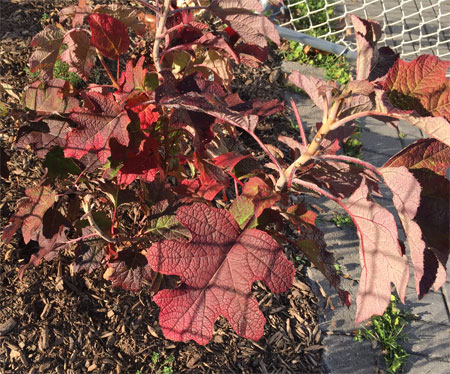 This variegated maple captured my eye, so I captured it.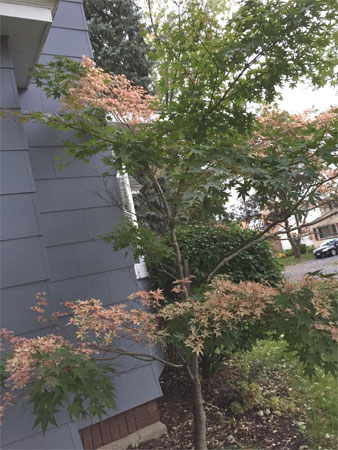 Interesting enough when you see the whole tree, a closeup really made me wonder…why are the variegated leaves so much smaller than the green ones?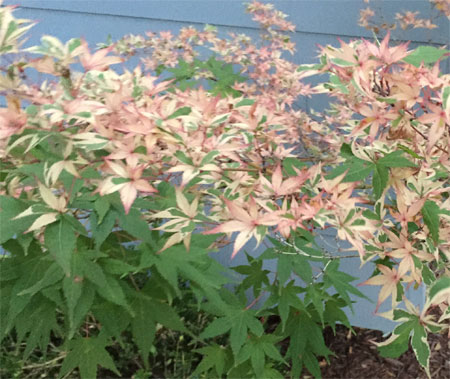 Meanwhile, lots of things are still in flower. I picked some hydrangeas and roses at my daughter's house, and they're now in my basement, curing to dry slowly for use in decorations.