I promised to show you the gifts I made for adults for Christmas. It started with a request from my daughter for a pair of knitted boot cuffs. I like doing cables, so I figured all I had to do was get some idea of the number of stitches I needed and design some cables. Easy peasy. I knit them in 2 colors so she can decide if she wants light or dark to show.
I wasn't satisfied with just one pair. But I didn't want to make them in the same pattern. I floated around the web looking for another pattern I thought would look good, and settled on this waffle weave. Again, knit it in 2 colors.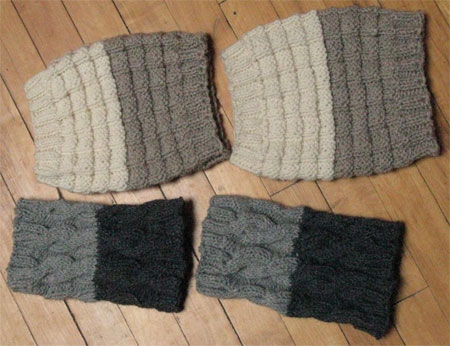 Despite how they look, the cable knit has 2 MORE stitches around than the waffle knit. I assured my daughter that I'd re-knit either pair if they didn't fit…so far, so good.
Moving on, I'd seen a scarf in the Signals catalog that spurred an idea…I can make something like that, I said. So I went to Joann's and bought some faux fur and got out my sewing machine. The way to sew it in real life wasn't the way it was in my mind, so I had to take some stitching out and do the finish hand sewing differently than planned, but overall it was relatively quick & easy.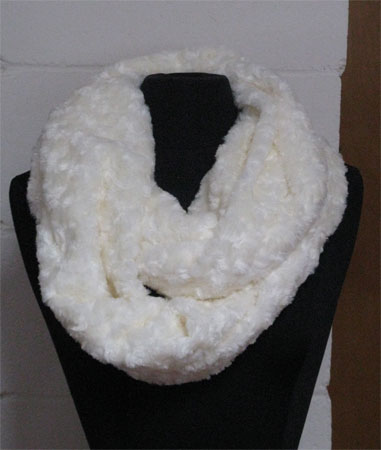 Then, I decided I'd weave a rayon chenille scarf each for my son & son-in-law. I used 2 grays & a black for the warp. Gray weft for one, black weft for the other.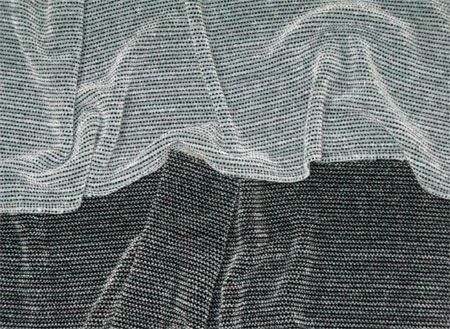 I also gifted a bunch of my handwoven towels. No more shots of them here – you've already seen them.
I was happy to be able to make so many Christmas gifts this year!