I got 10 twill towels off the loom today. They need to be separated, hemmed, washed, dried, & pressed, but that doesn't have to happen immediately – I'll just run a quick machine stitch on the first edge since I didn't make enough of a header to trust it hanging around for long.
Then I opened the box of yarn that arrived yesterday afternoon. I always think the colors look luscious, even through the plastic.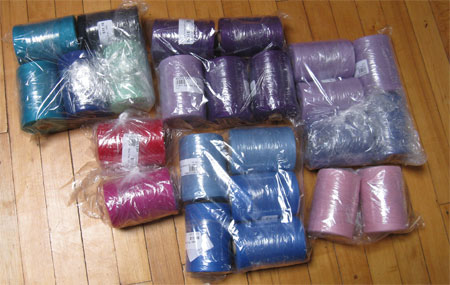 I checked it in, learning that one of the tubes I need for the weft on my first baby wrap warp is backordered. I should get it in about a week, but I didn't want to hang up my loom waiting for it. So instead I measured the warp for the custom baby blanket and its 2 warp partners.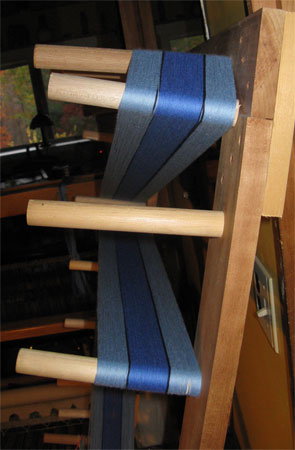 I'll beam & thread the baby blankets tomorrow. Now it's time for me to sit, work on my niece's baby blanket (knitting), and watch Project Runway.