This turned taquete blues warp is amazing!
I like it with a solid color weft.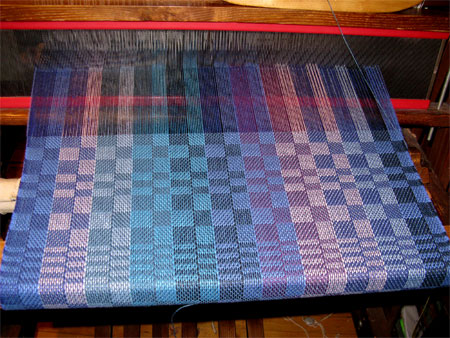 But I love, love LOVE it with a multi-colored weft.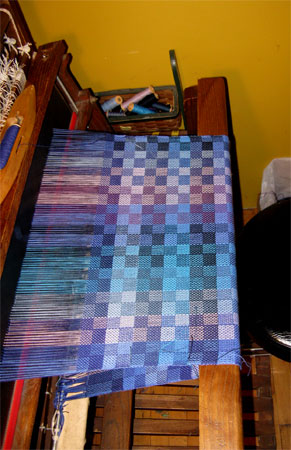 I'm half way through my warp of 8 towels. The yarn arrived for the next pair of custom baby wraps, and as soon as I get the towels off the loom I'll start winding the warp for that.