I intended to come home from grocery shopping this morning and put a warp of Tammy's lovely red poinsettia rayon chenille on my loom. But plans change, this time because of nature.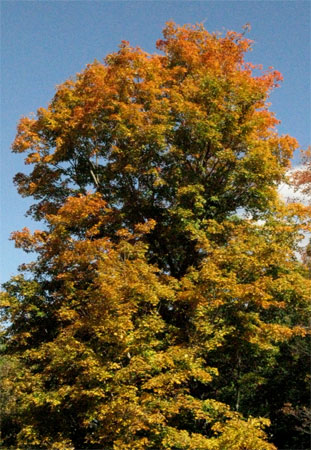 This gorgeous maple tree at the top of my driveway called to me yesterday and again today with its beauty. I love the entire tree, and the edge of oranges at the crown are especially beautiful.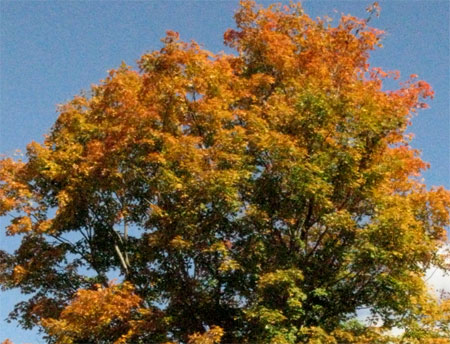 This tree is what changed my mind. Instead I'm going to wind up the skeins of Cappucino & Butterscotch I just received from Tammy and go with these.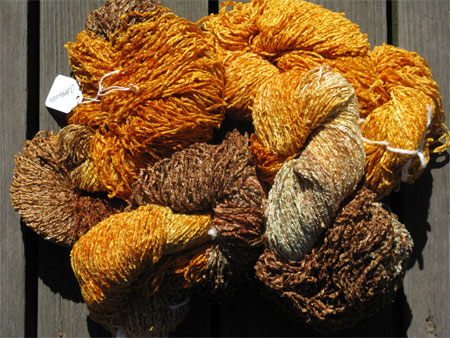 Perfect for autumn!