After those Tencel silver warped twill scarves I wanted to work with that silver gray yarn some more. I thought it would be perfect for that classic drall weaving pattern.
I loved the silver & gold twill and thought seeing equal amounts of the two colors would be great.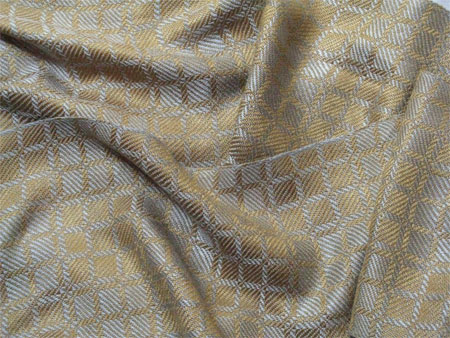 In real life…not so much. There's not enough contrast between the two colors, and for reasons I don't really understand the silver gray is much more likely to look like gray than like silver. Hmmm.
My second favorite in the silver twills was the olive. So I tried that with the drall.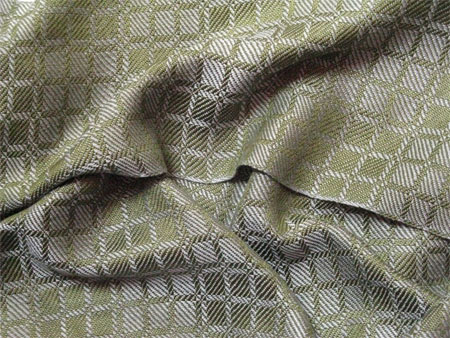 Better, for sure, but still not enough color contrast to show the weaving pattern at its best.
Ok, move to navy. Now I must say here that what I think of as navy and what is commonly thought of as navy are clearly two different things. I think of a pea coat – so dark navy it's almost black. Clearly that's not what almost anyone else thinks of. I've gotten 'navy' yarn in Tencel, rayon, cotton, & bamboo, and all of them were much lighter than what I had in mind. Nice, but not what I expected.
Enough stalling, here's the navy & silver drall.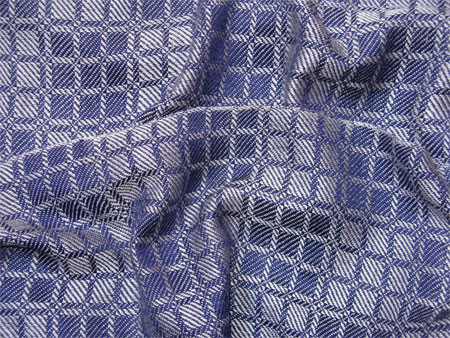 Much better contrast, even though the blue doesn't send me.
Finally I went as dark as I could with black. This one is definitely my favorite in the set. More so in real life than in the photos.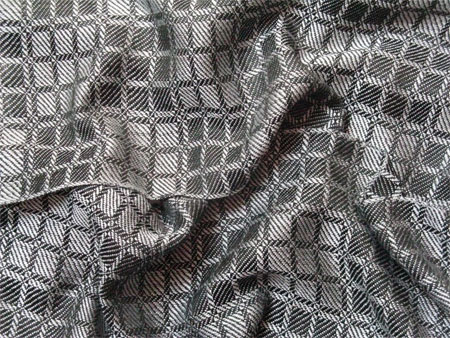 I'm making progress, but I've gotta keep weaving to catch up with my needed stock numbers. As positive responses come in for shows I applied to I'm reminded that I can't let up, at least not yet.