As planned, I spent Christmas Eve and Christmas day with family. I had a wonderful time in all of our visits, activities, and meals. I loved the gifts I received and seeing other open the gifts I gave.
Here's the last of the gifts I made this Christmas – an owl hat was requested by my daughter.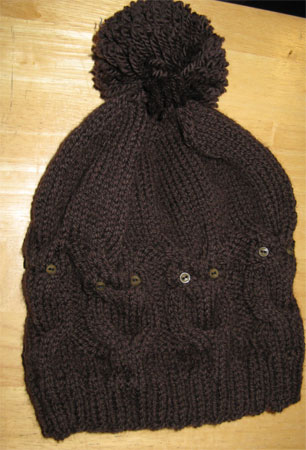 I got a free pattern from Penguin Pearls and made some modifications to suit me better.
Most fun of all, of course, is little ones at Christmas time. Despite the fact that the holiday has lasted a week and my grandson is over tired and easily cranky, he can still laugh with abandon when something tickles his funny bone. Having his Mama make an earthquake in his new beanbag chair is a barrel of laughs. I had to learn how to edit & embed a video that isn't on YouTube to get this in here – I hope it works so that you can all see this crazy fun.
Although both sled and swing were presents from before, we had fun playing outside in the snow for a while with them anyway.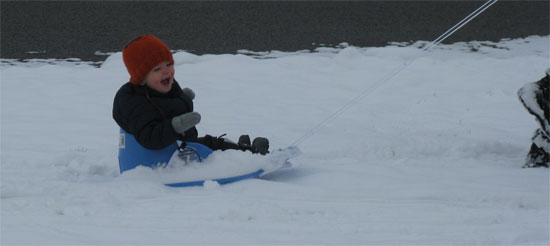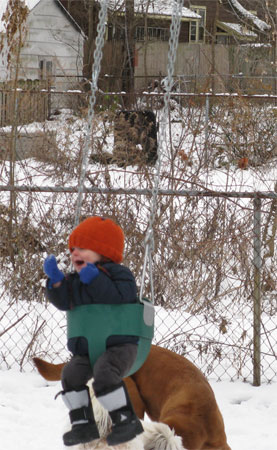 Then we had fun playing with trains on the new little wooden table.