I've been making bracelets and necklaces for the past week, and have made great progress. The necklaces photograph better than the bracelets, so that's what you'll see here. In some cases the bracelets coordinate with the necklaces, in some cases there's no connection between the two.
I had three lovely, tear-shaped pieces of turquoise. I had previously considered making them into three different necklaces, but now decided to use them all at once. It would make a much bolder statement, and would use up my stash quicker, to boot.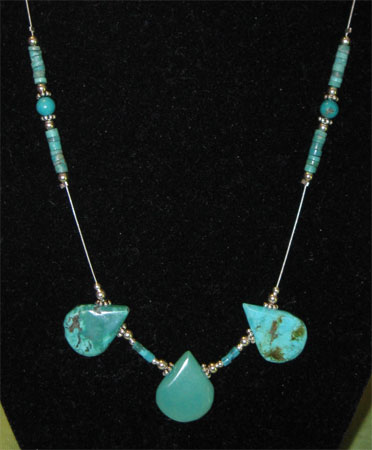 In stash-busting mode, I scanned my separate drawers of gemstones and decided to use some garnets. I had an idea for a necklace in my mind, and it took me some time to work it out, to get each strand to hang at just the right level, but I'm quite pleased with the results.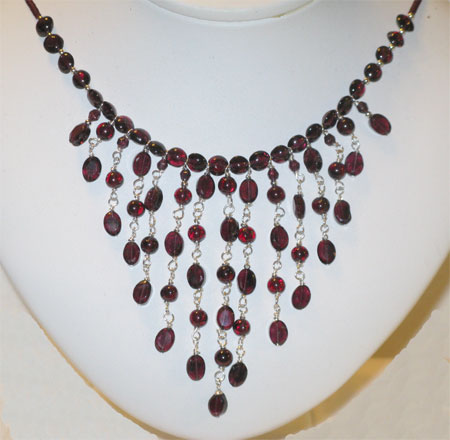 As long as I was working with garnets, I moved onto some stunning green garnets. A much simpler design, this one didn't take as long to make.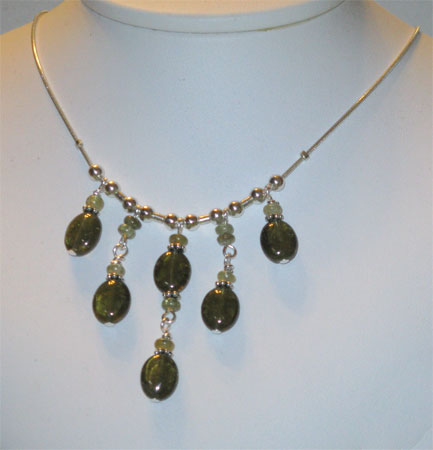 Last night I moved to carnelian. An even simpler design, one that works well with the 12mm rounds I had.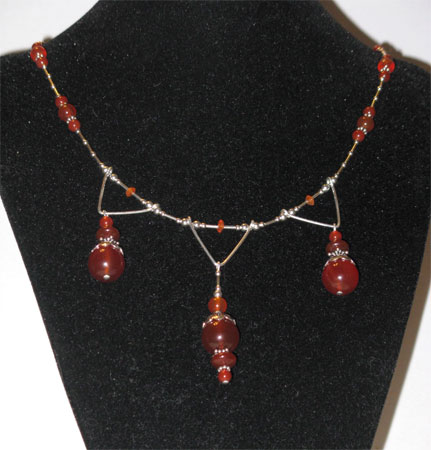 This morning I went to my fiber arts guild meeting. When I came home I sat down to make more jewelry, and made two varieties of what I'm calling a snowflake necklace – sterling silver and Swarovski crystals.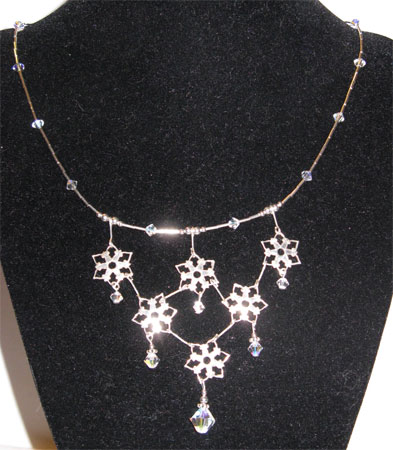 I'm whittling down the number of pieces left to make – only 6 more necklaces and 10 bracelets to hit my target numbers.