My clever son built me a new rack for my coned yarn. (You'll see that later.) It's wonderful. And big. In order to make room for it, something had to go.
I spent last night assembling and organizing this sweet little computer desk.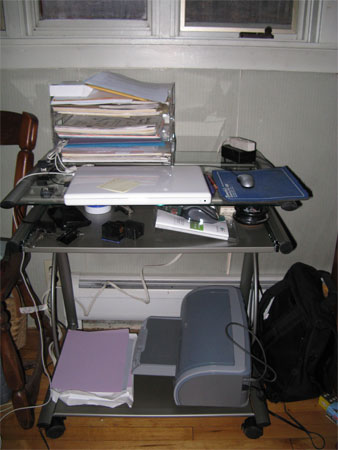 I really like to assemble things, so that was fun. I must say, however, I found it humorous that the directions told me to read through them thoroughly before starting to assemble, then there wasn't a single word in the assembly instructions, only pictures. Nice joke, guys! 🙂
Anyway, putting the new desk together was the easy part. I had to make space for it in the dining room cum jewelry-making room. That meant some cleaning. Ugh!
Then came the really hard part. I had to go through everything on the big, old computer desk…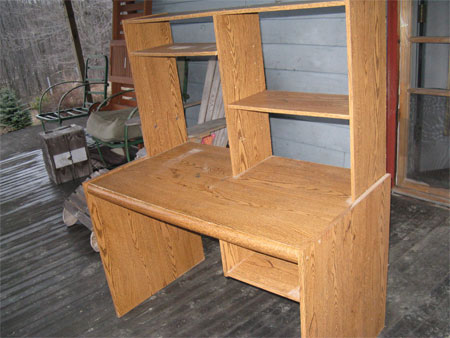 …and figure out what was garbage, what had to be saved and put somewhere, and what had to be moved to the new location. Double ugh!
Obviously, it all got done. I moved the old desk out on to the porch, posted it on Freecycle, and someone will come and pick it up today. The downsizing feels good and the new look is much cleaner, and plenty of space to hold my MacBook!
Now I can clean the old space, move the cone holder, and load it up!
Your turn: has spring, or new furniture, pushed you to clean things long neglected?