This week's photo challenge from Carmi is big. I was torn between a few pictures, and finally settled on this.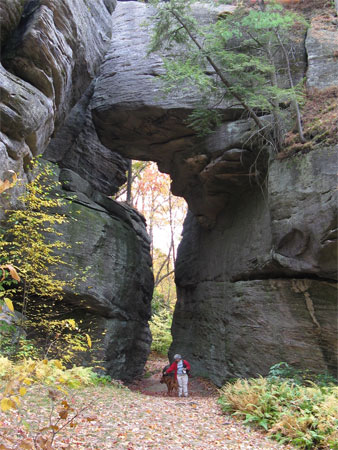 My son, his bloodhound Dixie, my friend Margaret, and I visited this very cool geologic phenomenon near me last summer, Rock City. We didn't have quite as long as we would have liked there because a thunderstorm kicked up, but we all enjoyed it nonetheless.
Although it doesn't have as many boulders as Rock City, Pfeiffer Nature Center has their own mini geologic display to check out.