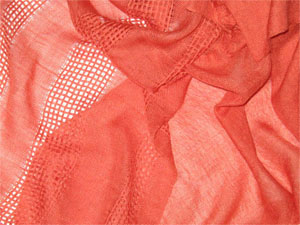 Orange Cashmere & Silk Scarves
Back by popular demand
$115.00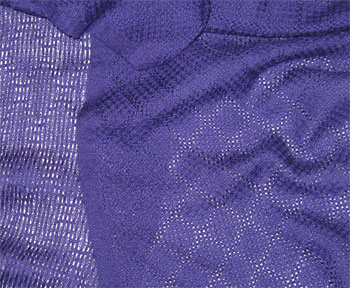 Royal Purple Cashmere & Silk Scarves
Temporarily sold out.
Contact me to special order, and visit my blog to see what I'm weaving now.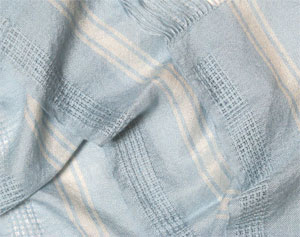 Slate Blue & Cream Cashmere & Silk Scarves
$115.00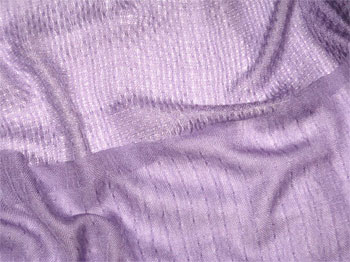 Lavender Cashmere & Silk Scarves
$115.00

Handwoven Scarves
Cashmere & Silk
There's nothing like the softness of cashmere or the smoothness and drape of silk. These scarves combine those two amazing fibers into one remarkably luxurious scarf.

Handwoven in a variety of lace patterns, each scarf is extremely soft, feeling almost lighter than air itself. They all drape softly, and add grace and beauty to every outfit. They wear equally well indoors or out, providing just a touch of warmth where it's needed most.

Fold it and wrap it in the style of your choice, or wear it open wide like a simple shawl. Dress it up with your little black dress or dress it down over your skinny jeans.

Order your handwoven cashmere & silk scarf by color, then specify which scarf in the photo you would prefer, or let me choose for you.

Most of these handwoven cashmere & silk scarves are approximately 7.5" wide and 72" long wide, plus fringe; the Royal Purple scarves are 10" wide and 72" long.

These scarves are so light that you can easily wear them in all of your favorite fashion wraps.

These scarves must be treated with care. You may gently hand wash in cool water and dry flat.